Start trading stock with just $1000
Is trading stock with just $1000 sufficient for a start ? To reveal the truth, refer to price of the diagram below.
Money takes time to accumulate and you have to initiate the start to invest.
To create wealth in the stock market, you need to start with something.
First thing : Use the right investment tool
Below diagram is the chart of Singapore stocks Oriental Group Ltd: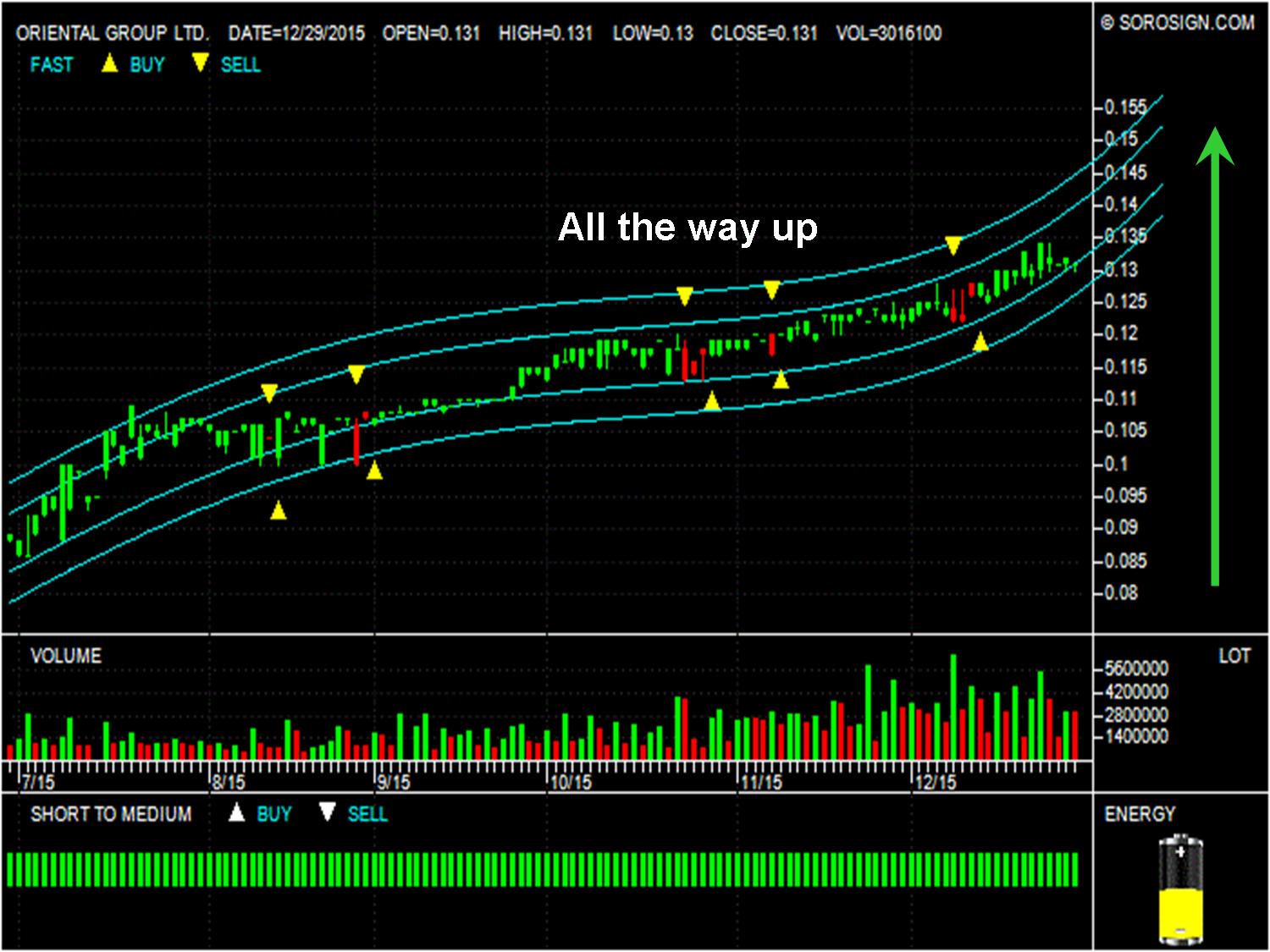 SoroSign Buy & Hold method:
1. Ola (Blue Lines) up, help you to analyse the stock's trend.
2. Green Buy Signal appears, Buy & Hold until the the Sell Signal appear, then sell.
If you are searching for an easy investment method to earn fast money, email us NOW!