Green Buy, Red Sell Investment Strategies
Making an investment decision to select a stock using a predetermined method is easy after a period of time.
However, the hard part is to discard the impracticable orthodox method used to determine and decide on selected stocks that require analysis.
Take a look at SoroSign's trading signals, green buy red sell. Just that simple and no complications.
Is there any others easier way than this?
Please refer to the following chart: Shenzhen stock Shaanxi International Trust Co Ltd (SZ000563)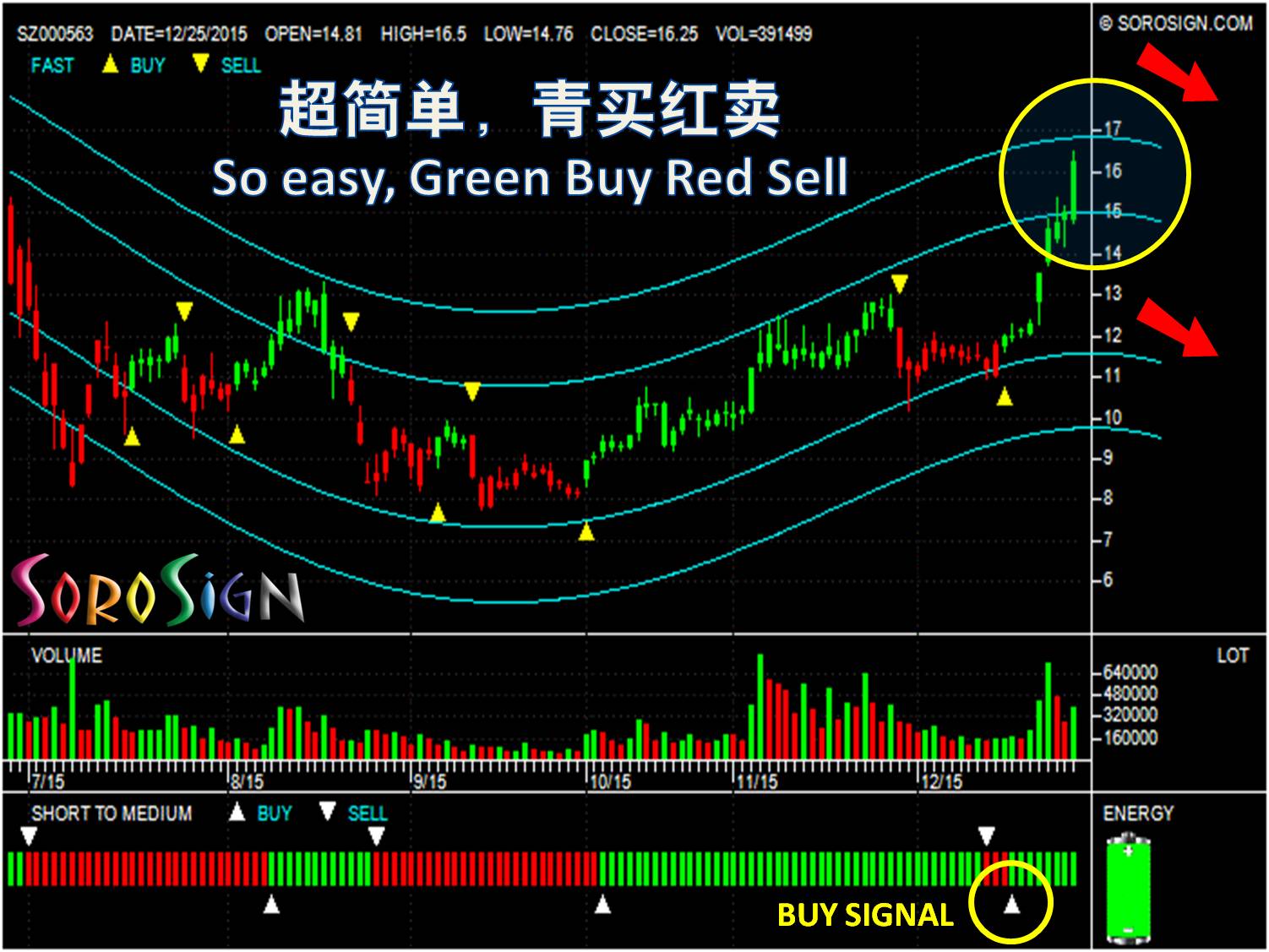 Easy understanding of SoroSign signals:
Upper of OLA: shares belong to high-priced parts, risk zone.
Lower of OLA: shares belong to low prices parts, bargain-hunting opportunity.
OLA up: optimistic about the future trend is up, approach at low based on buy signals.
OLA down: predict the future stock price will fall, observe the timing to arbitrage rallies before price drop.
Be readied to take profit first, since the stock has already risen quite high and hit the OLA upper.
The investors chasing high to buy might be trapped at the high price.
Green buy red sell, just this simple!