The investment that makes you richer
Becoming a rich man through investment is easy, if you know how to apply the right investment method.
Without the needs to go through the company's fundamental analysis and spending unnecessary time analyzing the entry and exit price.
Look at the following chart: Glencore Plc (GLEN)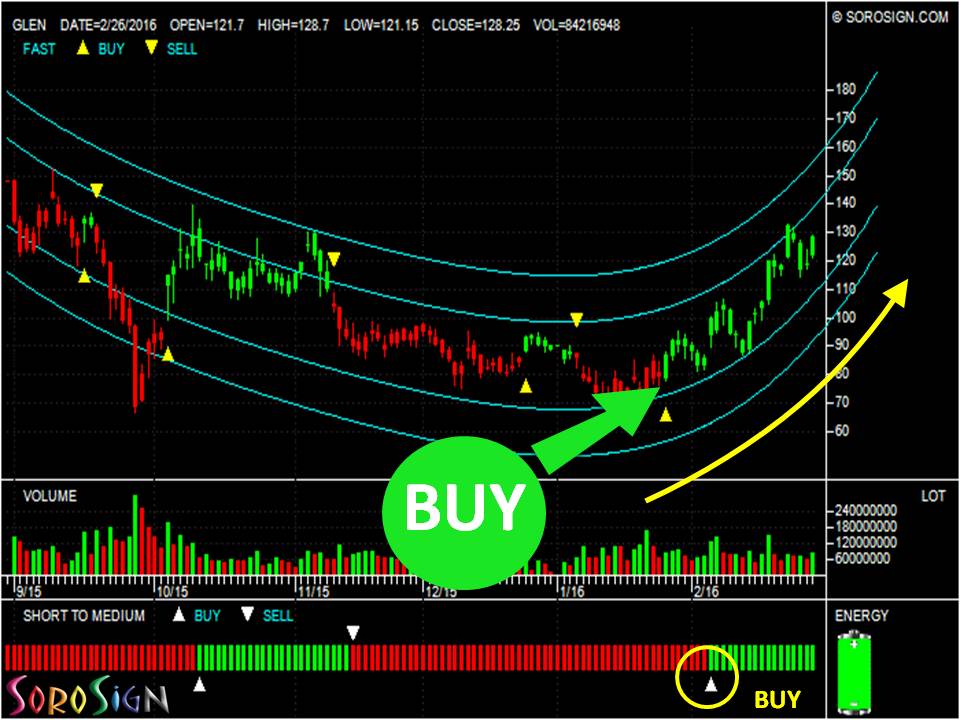 Seize the key, you can seize the opportunity to make money.
The features of SoroSign:
#1: Blue OLA lines help to determine the future trend.
#2: Green Buy Signal (Short To Medium) appeared – buy.
Investment is an easy leeway to get rich. Grab the opportunity NOW and contact us at (+6) 012-475 7723 / 012-401 7723