AirAsia X 5238 stock price has sky rocketed!
AirAsia X share prices has been hovering around RM0.18 (before the share price rise) and there is hardly any noticeable visibility of any impending price rise.
We have a powerful stock investment software that can provide the perfect buying opportunity for you.
If you are trading in AAX, using your current software signal timing approach and compare with our SoroSign software buy signals, you will be astonished at it accuracy.
Let SoroSign software helps you to analyze AirAsia X (AAX 5238) stock movements: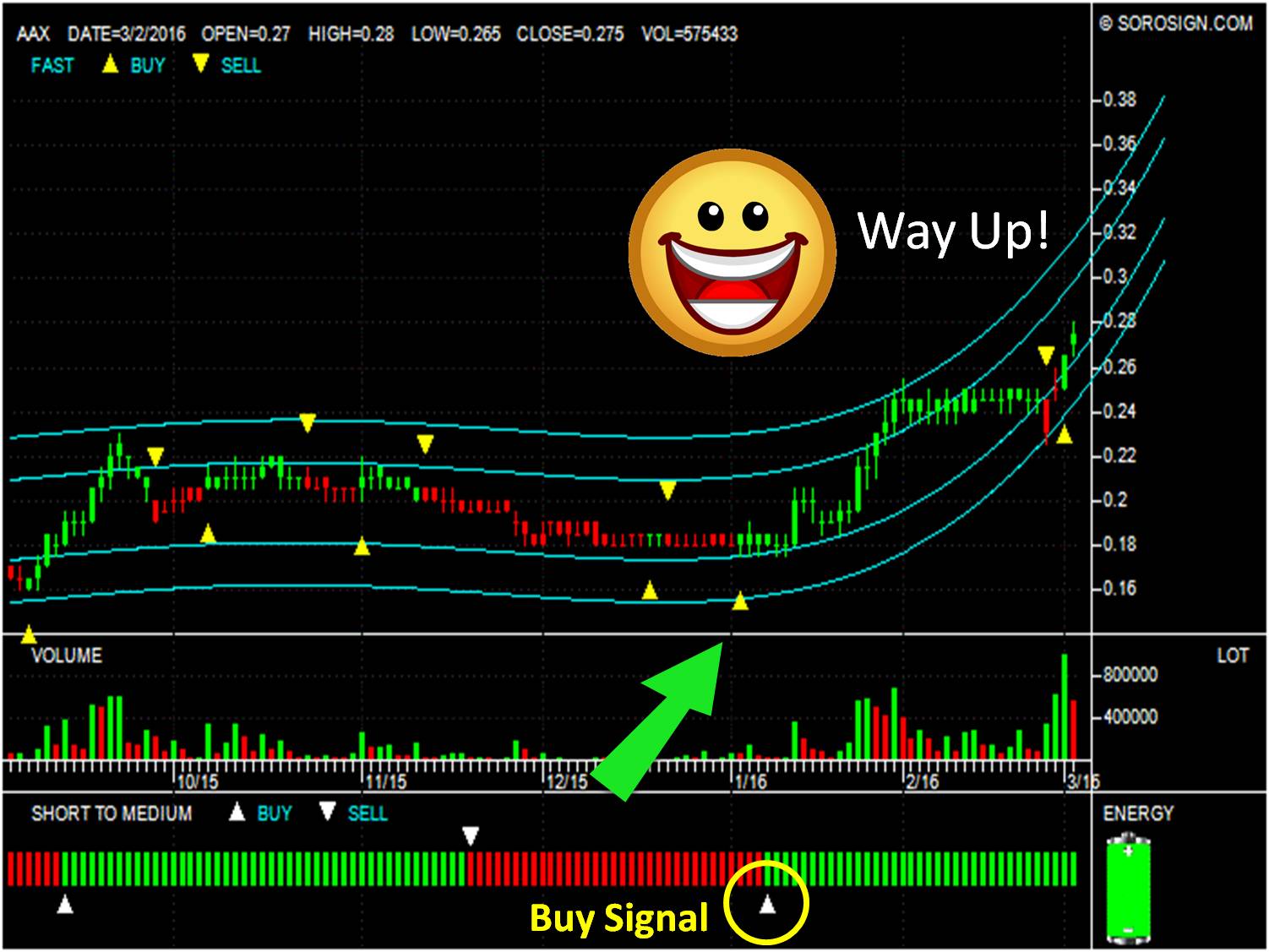 Pre-emptive SoroSign buy signal occurs before the stock price rise, helps you catch the perfect buy timing.
In this complex stock investment market, we are proud to present a super-simple investment software coupled with effective pre-emptive buy sell features to help you in your investment.
We welcome you to be a part of us, join us now!
Contact us now at 012-475 7723 / 012-401 7723