Your Investment Buddy – SoroSign 3

Don't you think it is easy to do trading by just referring to the color signals?
We are innovating and upgrading in order to break the old traditional investment methods!
In this competitive era, time is precious to everyone and things need to be completed by the easiest and fastest method.
Have a look at yourself; do you spent precious time monitoring your investments?
Invest blindly and spend invaluable time analyzing stocks? If so, then it is time to change!
Refer the chat below: Malaysia stock SKP Resources-Warrants 7155wa (SKPRES-WA):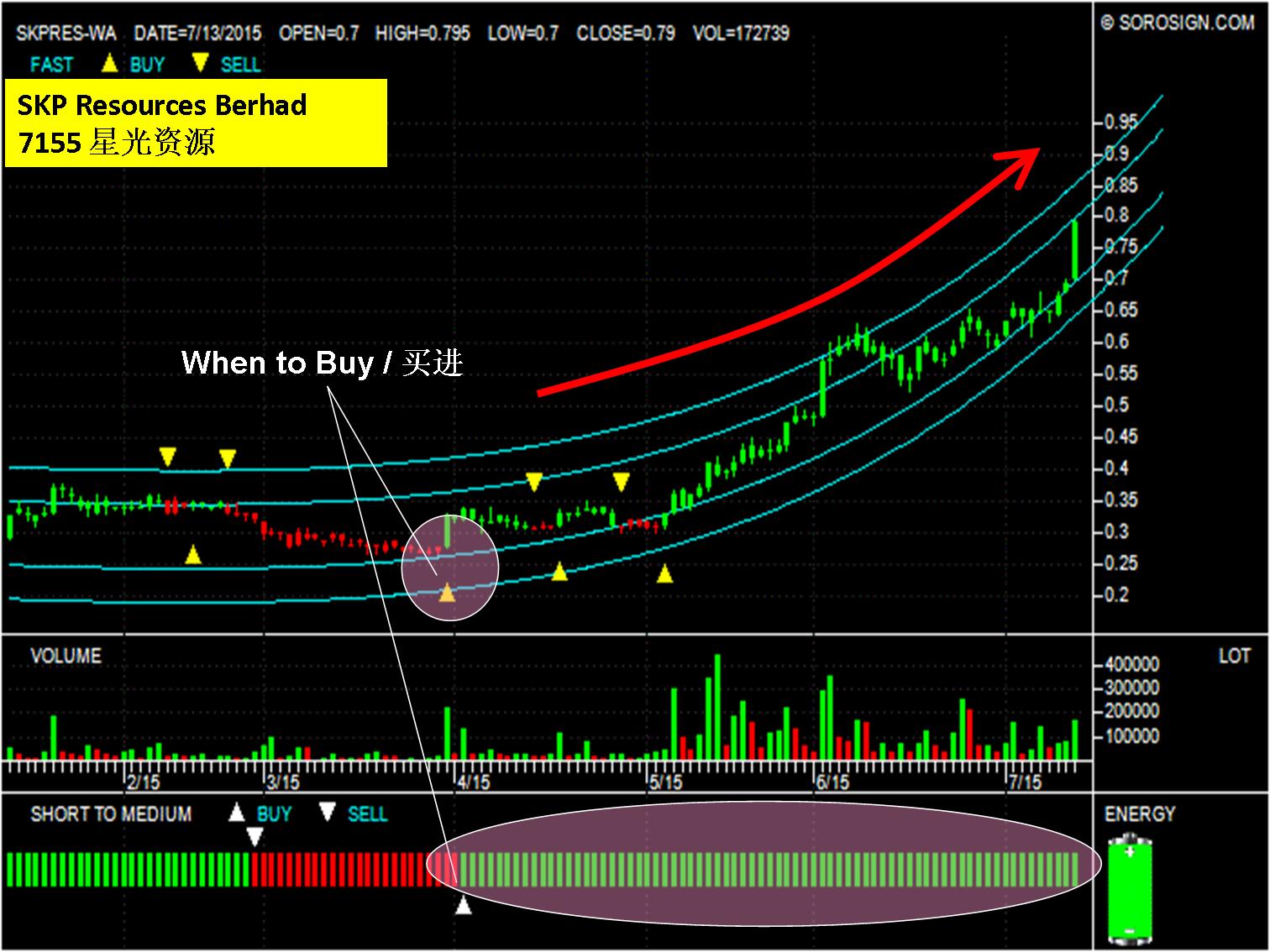 Latest investment method:
Step 1 : OLA (Blue lines) turns up – filter the best trading time for you.
Step 2 : Green signal (Short to medium) appears, Buy.
Step 3 : Wait for the Red signal, then Sell.
We can now interpret and present to the anticipated world, a new investment formula – SoroSign 3.
Conduct rapid analysis and time-saving a good helper you can't resist!
To be successful, you must change your current obsolete investment's methods!
Contact us now for more information.