How to create a second income from scratch?
Feeling bored with working life and wish to do some investing to generate a second income but are too exhausted to do any stock analysis after work?
If that is the case, then what you need is a suitable substitute tool to assist you. A tool which is user-friendly, stock analysis free, time and energy saving.
Refer chart below, Malaysia Stock Ewein Berhad (EWEIN 7249) :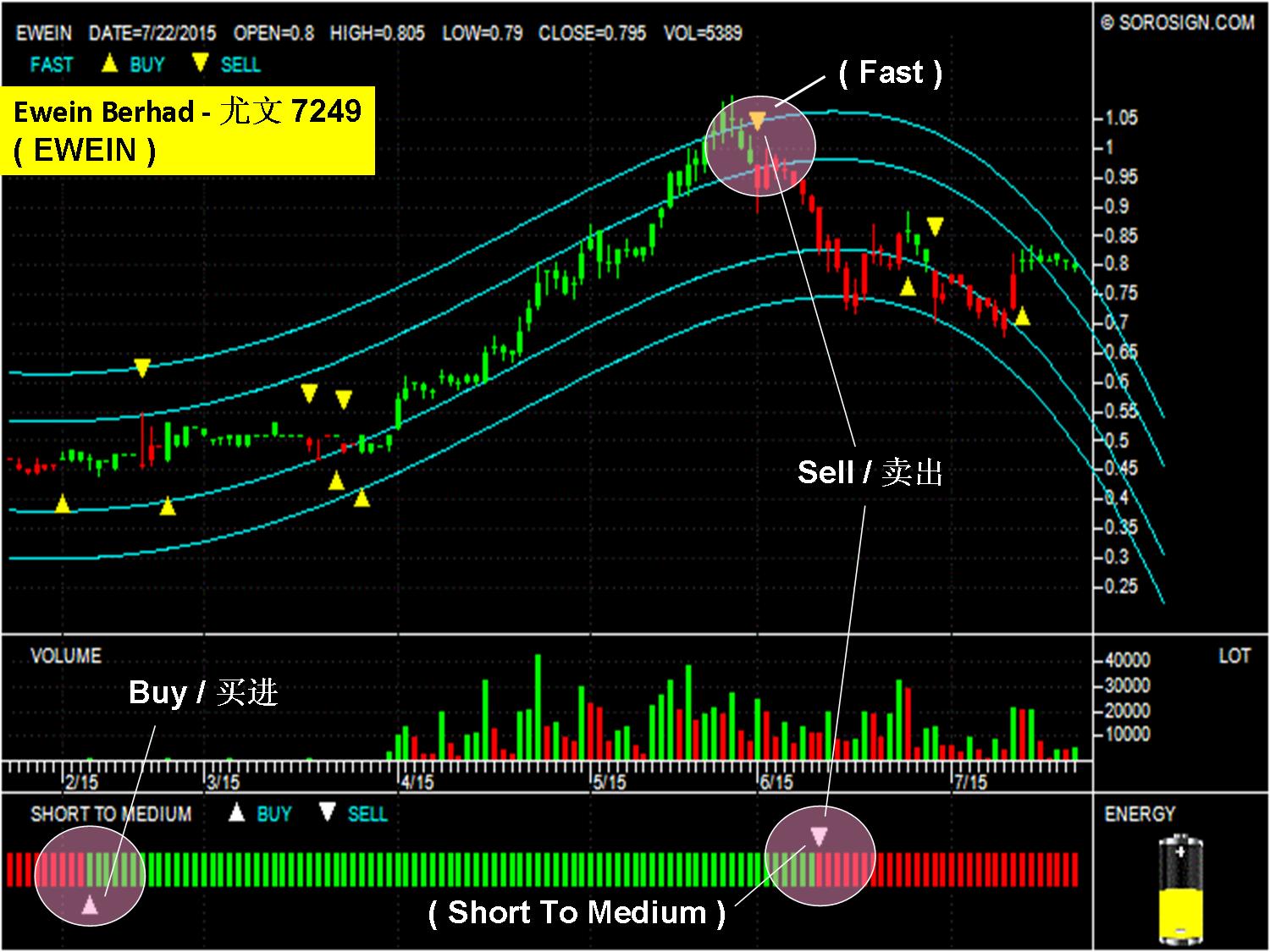 SoroSign 3 The easiest way to invest:
Step 1 : OLA Blue lines on the way up – filter the best trading time and stocks trend for you.
Step 2 : Green buy signal (Short to Medium) appeared – Buy.
Step 3 : OLA Blue lines turn downward – Stock price soar too high, Red Sell Signal (Fast) appeared – Sell
Is so simple. Just follow the color Green or Red.
No need to spend time investing. SoroSign 3 is an easy investment software that can predict your stocks' trends by just following the simple steps; thus making investment flexible and relaxing.
No time for stock analysis yet still wish to earn extra money?
Contact us NOW for free advice at : (+6) 04-8913 200 / 201