Why you should use SoroSign investment software
1. Enable you to Buy shares at its lowest price possible.
2. How to earn substantial profits from shares.
3. How to determine and monitor your purchased stocks' trends.
Let's us see how SoroSign illustrate it…….
Refer diagram below : Malaysia Stock Tekseng Holding Berhad 7200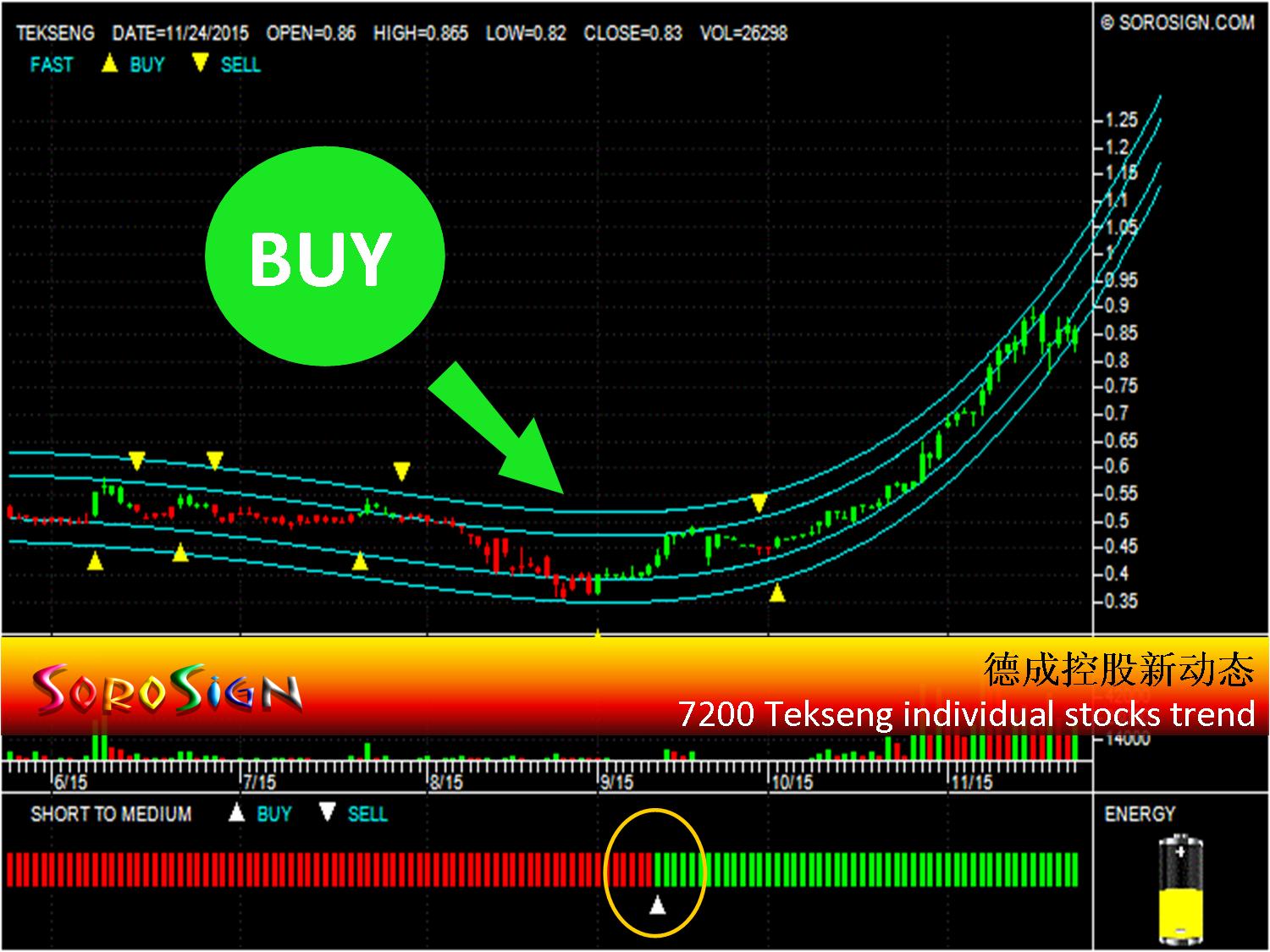 Using SoroSign method :
Step 1 : Ola (Blue lines) turns up, analyse the future stock trend  for you.
Step 2 : Green Buy in signal (Short to medium) appeared –  Buy.
Step 3 : Wait for Red Sell Signal (Short to medium), then Sell.
To experience this powerful SoroSign investment software, please contact us at WhatsApp or WeChat : 012 475 7723