The signs before XOX share prices soared
XOX BHD 0165 belongs to one of Malaysia's penny stocks.
Penny stocks are good investment targets for those who are new to the stock market – the stepping stone for them to cumulative experience and accumulate investment funds.
The benefits of low price stocks:
The stock price is low (needs only low funds/capitals)
Large amplitude (large range of profit opportunities)
Wide range for price upsurged (lucrative)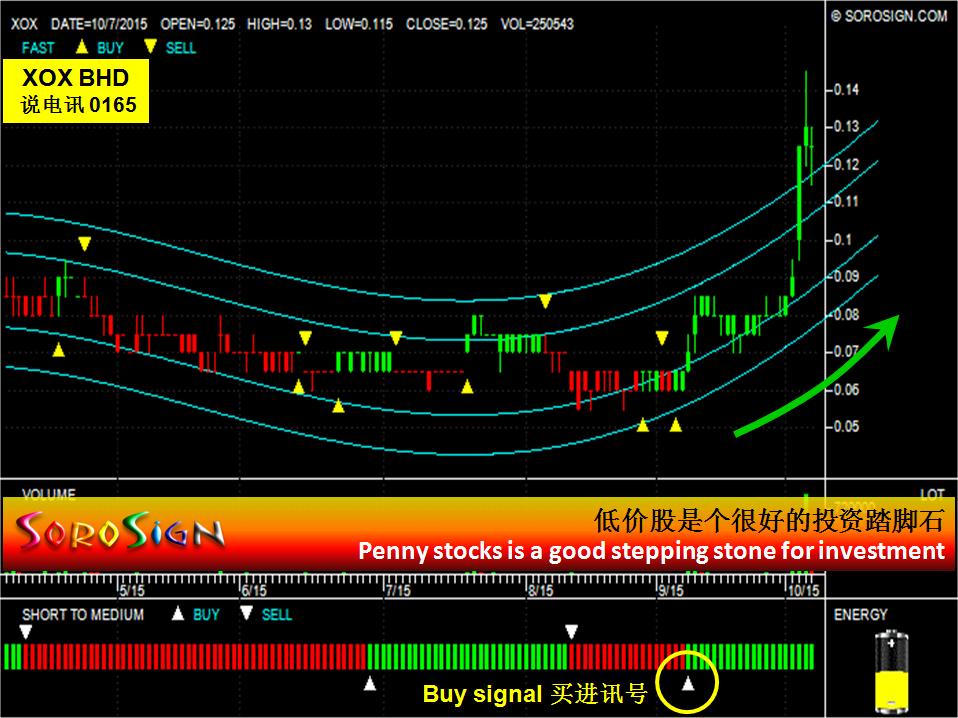 People on the know on how to invest will grasp the major trends of the market and trade in short-term periods, by buying in at timely manner to earn huge profits.
When SoroSign's OLA blue line begins to turn up, the green buy signal (Short to Medium) appears to help you catch a good buying opportunity; that is making a profit shortly after buying.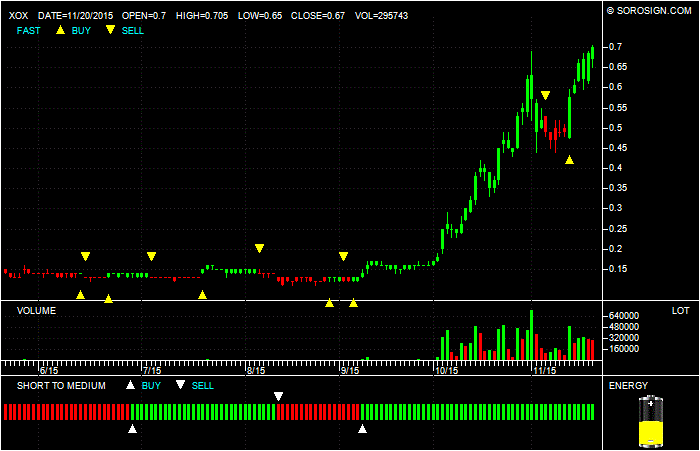 With the guidance of world's best investment software features, how can you miss it?
Irrespective of whether you are a beginner or an experienced investor, you are welcomed to discover the wonder of this software!!