Stock learning: Uncertainties of Standard Chartered share prices
When there are uncertainties in UK stock Standard Chartered share prices, do not buy.
Stocks picking needs the right time to pick and trade similar to selecting and differentiating fresh and stale fishes!
Refer to the following figure: UK stock Standard Chartered PLC (STAN)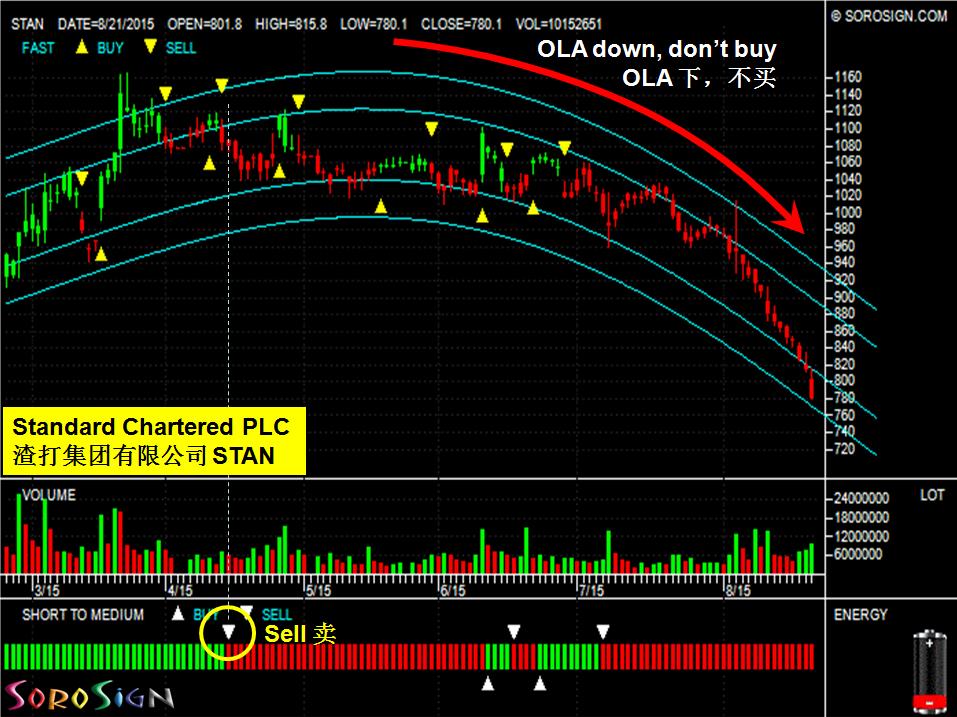 When SoroSign's Short to Medium signals turned from green to red, a sell signal appears – sell. OLA blue line moving down, let you know the future downward trend – avoid buying the stock.
Profit's secret: Sell timing is just conducive when the stock is on the upward trend.
There will be a lot of frequent winning opportunities if you can fulfill the above condition.