How to use Forex to plan for your future
For a successful wise man whenever opportunity knocks, he will always be a step ahead of others.
Recently, Malaysia Ringgit exchange rate keeps falling , as a result many foreign businesses have to limit the use of Ringgit for transactions. If you have been smart and buy long for the pair of Malaysia Ringgit against Singapore Dollar before the Ringgit rate decline; what you need to do now is just to wait for your profit takings.
Refer to the diagram below: Forex Pair Singapore Dollar against Malaysia Ringgit SGDMYR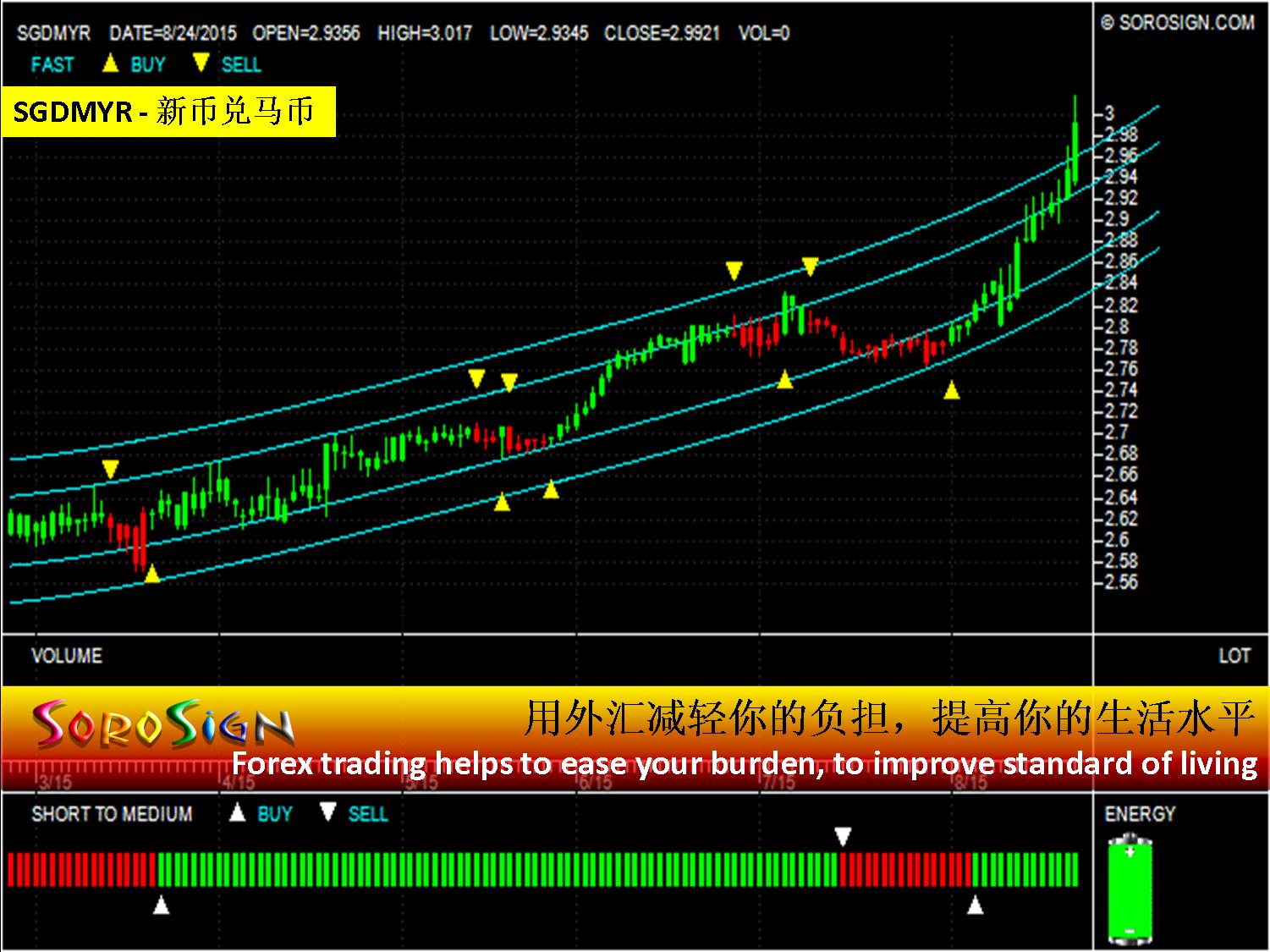 The above diagram shows that Singapore Dollar against Malaysia Ringgit exchange rate has been rising. RM is increasingly worthless. Even RM 50 is insufficient for daily needs.
To plan for our future coupled with insufficient money for saving, then we have to find an alternative source to supplement our income. Ringgit value is declining and Forex trading is one source that can ease your burden and improve your standard of living provided you know the correct strategy.
SoroSign step by step guidance, teach you how to earn easy money.
Step 1: OLA blue lines up, analyze future trends for you.
Step 2: Green buy signal occurs, buy.
With simple charts as easy as ABC to guide you.
It's time to change your future.
Contact us for more information today!
Hotline : 012-475 7723 /012-401 7723