Forecast future crude oil prices will continue to drop to hit new low
Majority of people happy while some are sad, as crude oil price fell below 5 years low and hit new low.
Did you profit from it?
Crude oil investment is simple, as it does not require frequent monitoring after buy in.
Refer the chart below: NYMEX Crude Oil (CL)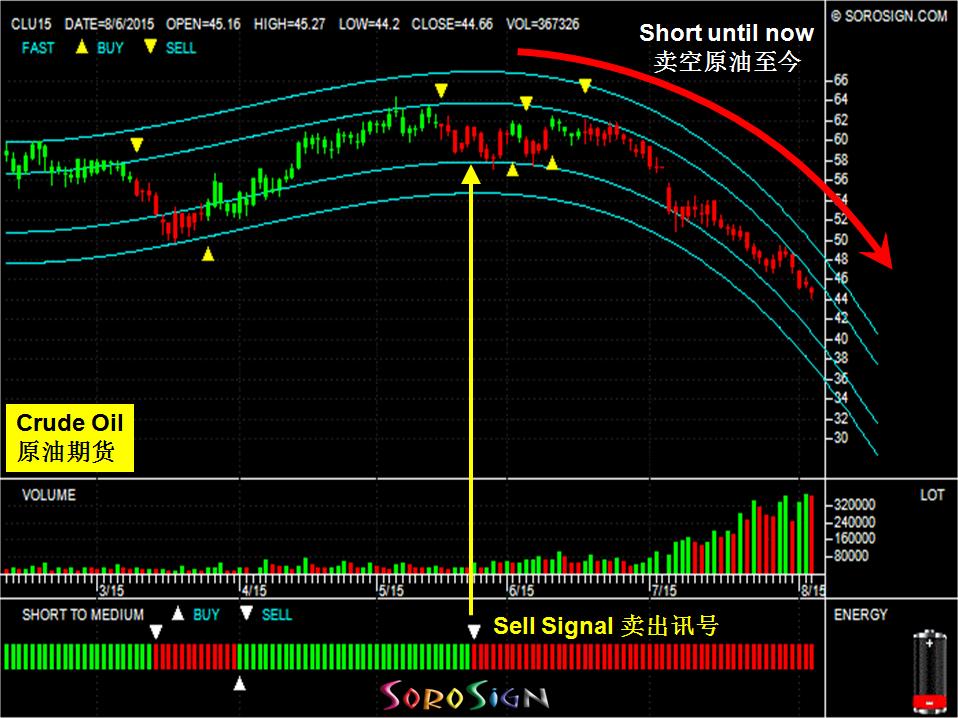 Trading crude oil is simple, by just following the steps below:
Step 1: OLA blue line turns down, help you to analyze market trends.
Step 2: Red sell signal (Short to Medium) – colour change from green to red, short-selling.
After that, all you need to do is wait for your profits taking.
Is your current investment method easier than SoroSign?