Current stock investment method ineffective to make money? Why not try SoroSign simple method?
PANAMY stock is an expensive stock and not everyone has the capacity to buy it. However, many people are blindly buying it irrespective of the its price, with the notion that so long it can help make money, it is a good stock!
Refer to Malaysia stock: Panasonic Manufacturing Malaysia Bhd (PANAMY 3719)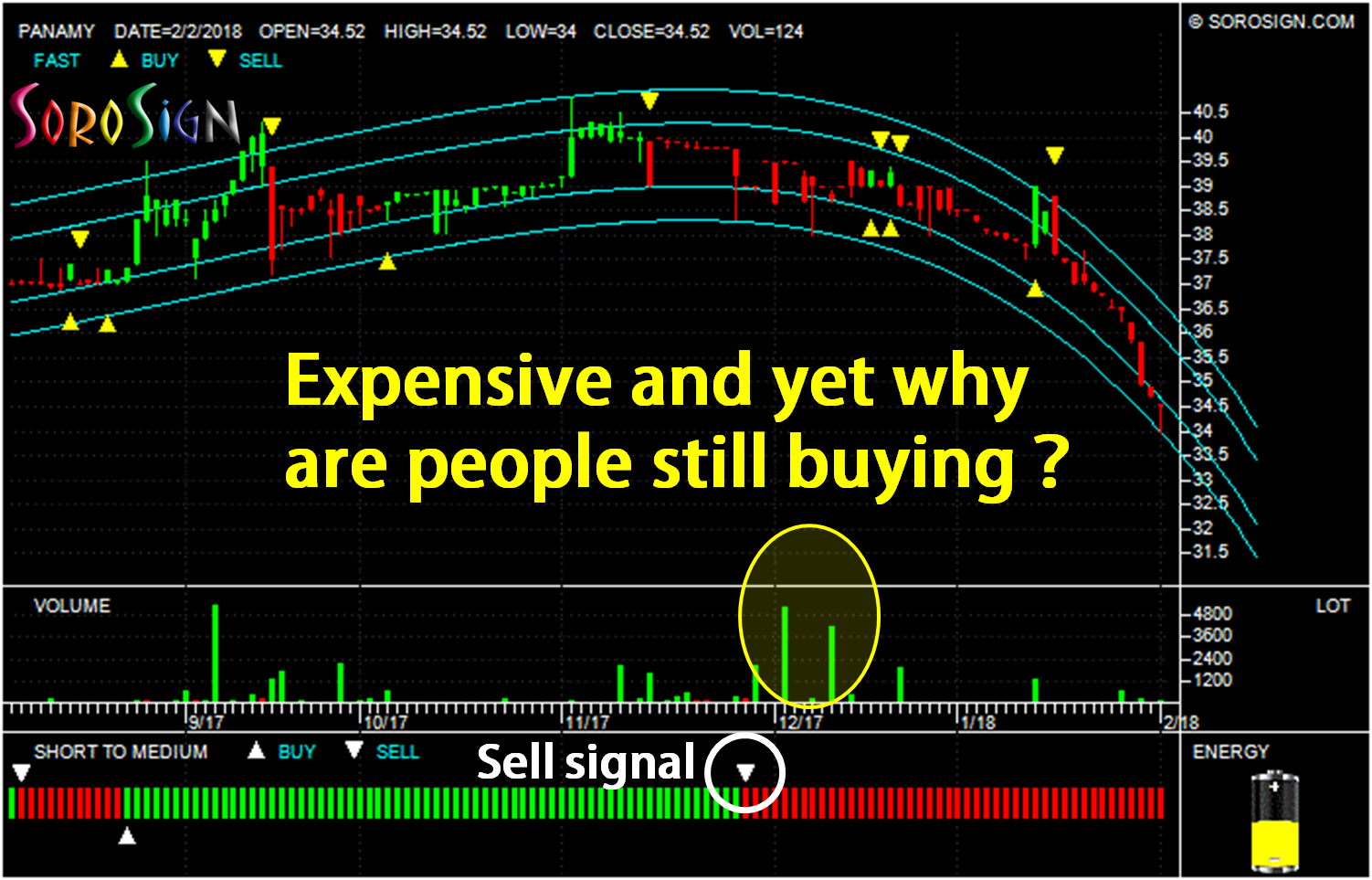 SoroSign's sell signal has appeared on November 28 last year; OLA blue trend line indicated a fall, so why buy PANAMY at this time?
Based on the chart, a lot of people are unaware of when to buy it, as a result their investment yield poor returns or no returns at all!
[ Reasons for failure to make money in stocks' investment ]
#1: Buy at highs and expecting it to go higher.
#2: Buy when the stock prices are on down trend.
Tired of investing in stocks without making money?
Why not try our one-stop analysis SoroSign's easy-to-use stock software to help you solve your investment problems?
Eager to know more and own one? Contact us NOW at:-
Customer Service Hotline: 04-8913 200/201
Mobile hotline: 012-475 7723
WeChat: FatnRich
LINE: FatnRich
Facebook page: https://www.facebook.com/SoroSignInvestment
Or scan the QR code below and follow us on WeChat: