Tips for Controlling Multinational Stock Markets
The advanced technologies bring a lot of convenience in many areas, especially in finance and investment fields'.
The technology make cross-border investment convenient and popular recently.
Interested to do investment, but have no idea?
With the technology available, you can invest in any foreign country stocks' markets (e.g: US, UK, Taiwan, Hong Kong, China etc.) at ease.
A quick master chart on stock price trend, is a competitive advantage to investors!
Example: Taiwan Stock Waterland Financial Holdings Co Ltd  2889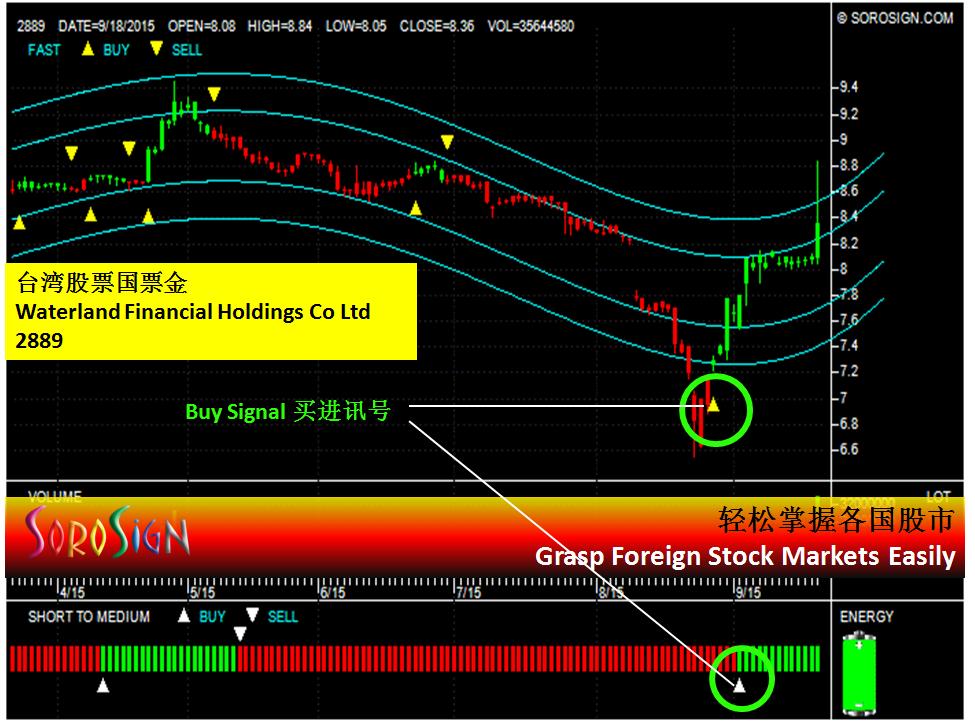 Just solely relying on a chart, you can make a stress-free investment without having to  any newspaper nor require any knowledge on foreign stocks' markets!
Step 1: OLA (Blue Lines) turning up, allows you to predict the stock price upward movement  future trend.
Step 2: Green Buy Signal (Short to Medium) appeared, buy and hold.
SoroSign investment is just easy, as it does not require monitoring the market prices changes day long.
For enquiry details, please contact  Tel: (+6) 012-475 7723 / 012-401 7723