Technique to win more and lose less
The key to be successful in investment is to win more and lose less. However, not everyone has the ability to analyze the market trends.
How to analyze the direction of the stock within a minute?
See the following chart: Malaysia stock ASDION BHD 0068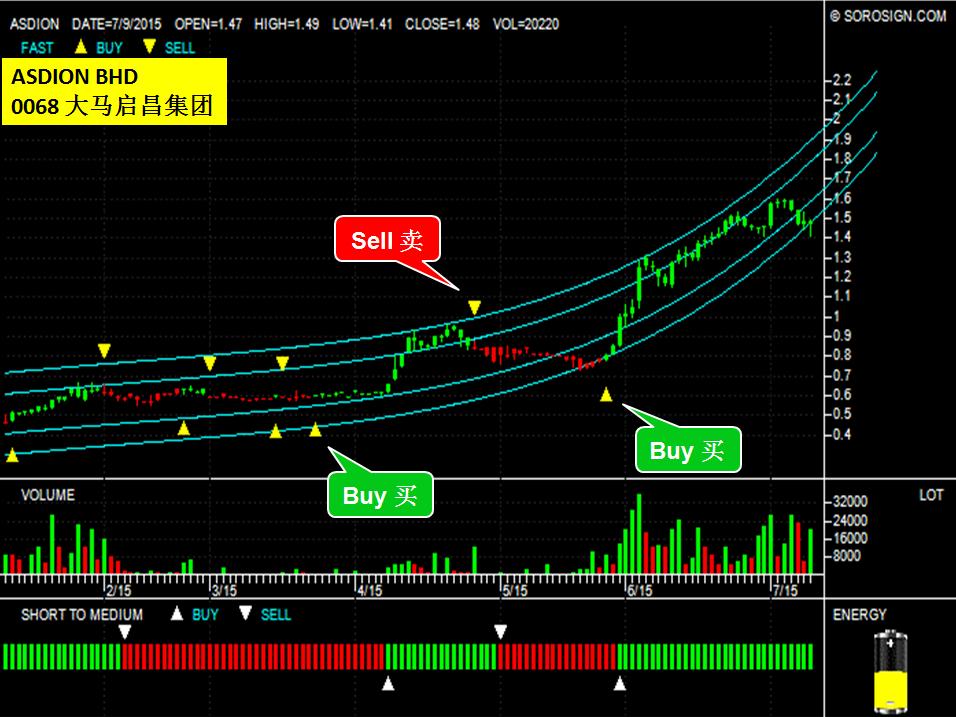 SoroSign 3 allows you to easily know the directions and entry points.
The techniques to analyze the stock within a minute:
Step 1: When OLA blue line emerge upward, GREEN buy signal appear, buy.
Step 2: Any temporarily absence of RED sell signal appearance, abstain from selling.
Your ability to analyze entry point within a minute saves valuable time.
1: Needless to read complex corporate performance reports.
2: No need to indulge in unnecessary time to observe the market trends.
3: Eliminate unnecessary time to filter false signals.
If you have cash and want to invest in stocks, you can choose SoroSign 3 investment software to assist you.
Interested? Please contact us.
Tel: 012-475 7723 / 012-401 7723