Stocks learning: If it's not on the rising range, DO NOT BUY
SP Setia's founder Tan Sri Liew joined his eldest son Liew Tian Xiong's EcoWorld after leaving SP Setia.
In May last year, Tan Sri Liew was appointed as EcoWorld's non-executive and non-independent director, decided to make a come back and rebuild plans with his eldest son.
Together let us evaluate on EcoWorld 8206 latest trend: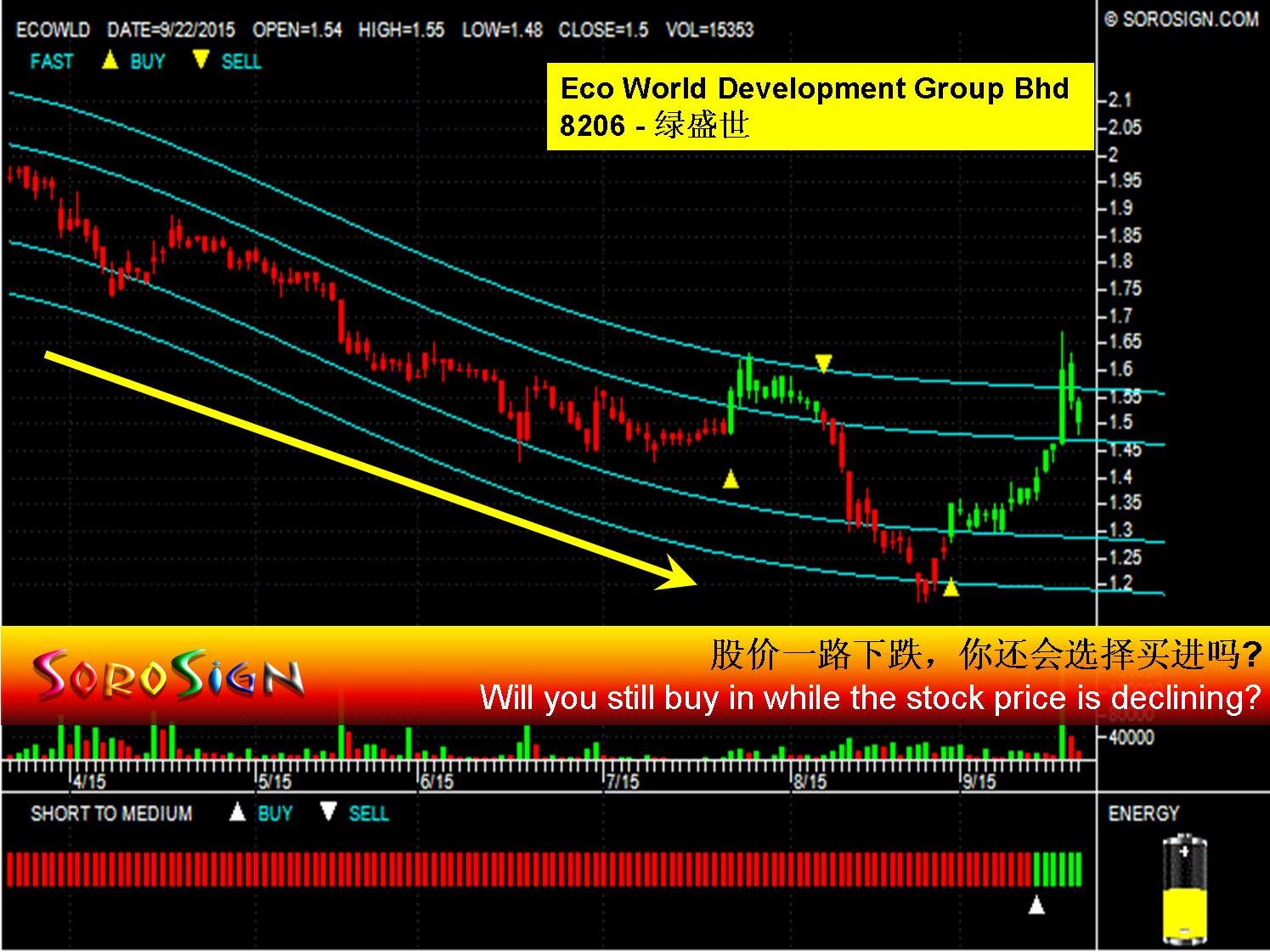 From the chart above, it indicates that the stocks are all the way down; do not buy.
People are buying this stock everyday as they are not aware on the right way to invest in this stock.
It is easy to trade in the stock market if you know the right way.
When SoroSign indicate to you the stock is not in the rising range, do not buy.
Step 1: Ola blue lines down, indicate that the stock's future is on down trend.
Step 2: Red Sell Signal (short to medium) appears and show downward movement, do not buy.
It's just that easy; stock investing is not complicated.
Want to know the simplest and easiest way to earn money…
Please contact us at 012-472 7723/ 012-401 7723