Stock learning: Challenging yourself to discover the stock market
Guide you on financial management / investment and to stop relying on monthly paycheck only.
Splurging your monthly wages without knowing the purposes?
Money use to buy book can increased your knowledge; but if you use it only for feasting or entertainment, soon you will run out of cash without any monetary returns!
Thus it is advisable that you use some money for investments, as it can bring you some returns and also ensure a better future.
Do not know how to invest? Then let SoroSign teach you how to make easy money in the stock market now!
UK stock: Warren Resources Inc. (WRES)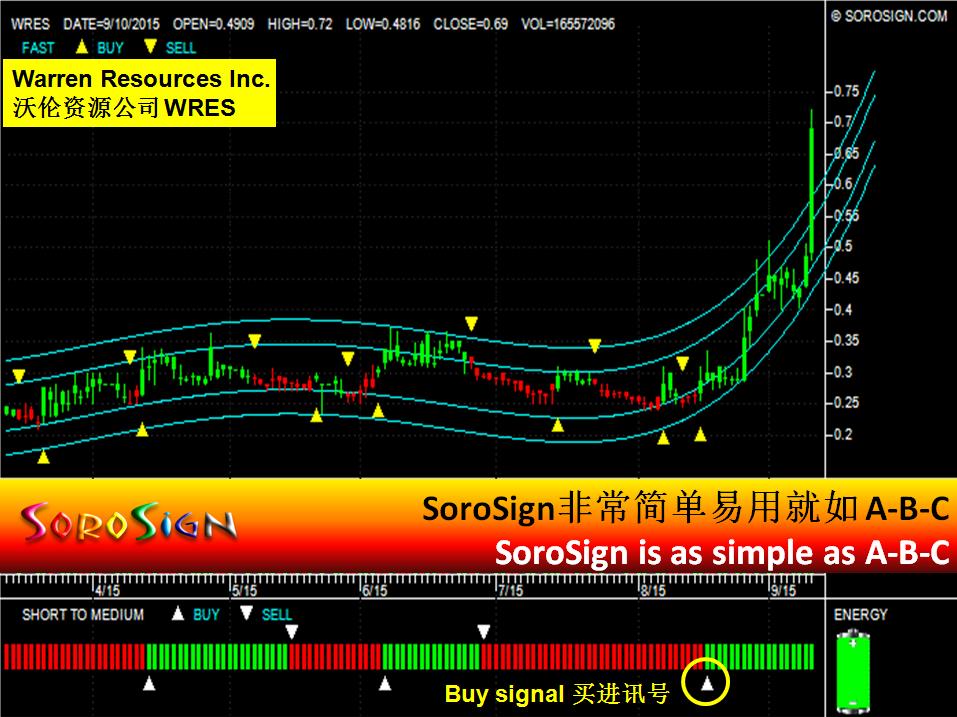 SoroSign pre-analyzed all stocks for you, what you need to do is only follow the steps below:
Step 1: OLA blue line up, helps you to analyze the upward trend.
Step 2: Green buy signal (Short to Medium) appears, buy and hold.
That's all you have to do. Investment is not that complicated, its just as simple as A-B-C.
Contact us NOW to discover how to subscribe to this easiest-to-use software and
the entitlement for our free investment training classes.
Hotline: (+6) 012-475 7723 / 012-401 7723