Simple investment on Malaysia stock MPAY
How to use the right method to create wealth?
Reference to the chart below: Malaysia stock Managepay Systems Berhad
(MPAY 0156)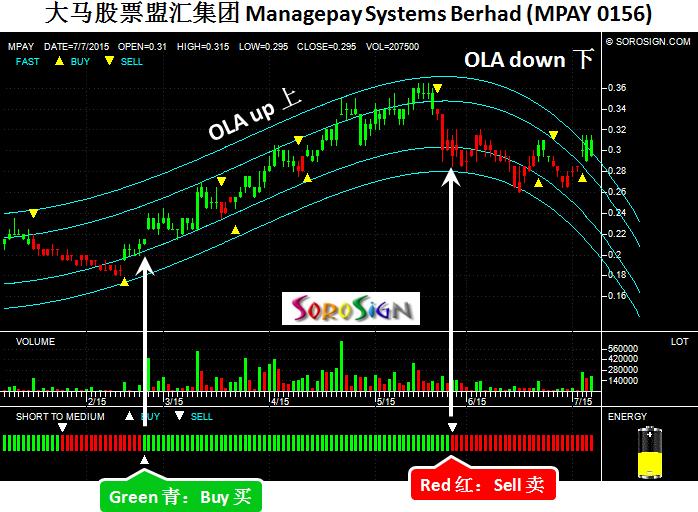 The right way to invest is to use your thinking cap with minimum intensive analysis requirements!
With increasing age and spending endless time analyzing stocks, yet unsure in making the right decision in creating wealth? If it is the case, then it is time to make some changes.
Stop doing analysis
Step 1 : When OLA is on the way up, green signal appears – BUY.
Step 2 : OLA turns down, red signal comes out – SELL.
The SoroSign 3 latest version is as simple as 123 with no more difficult analysis required anymore!
For more information, feel free to contact us!