Short-term Trading Money Making Method
Want to make money trading in short-term, but do not know how?
The main point is there must be an initiation, otherwise you will never know the outcome!
To make money trading in short-term is not so easy, unless you already have a sound method.
If you do not have, then take a look at the short-term method trading here.
Refer to the following chart : Taiwan Stock Chunghwa Telecom Co Ltd 2412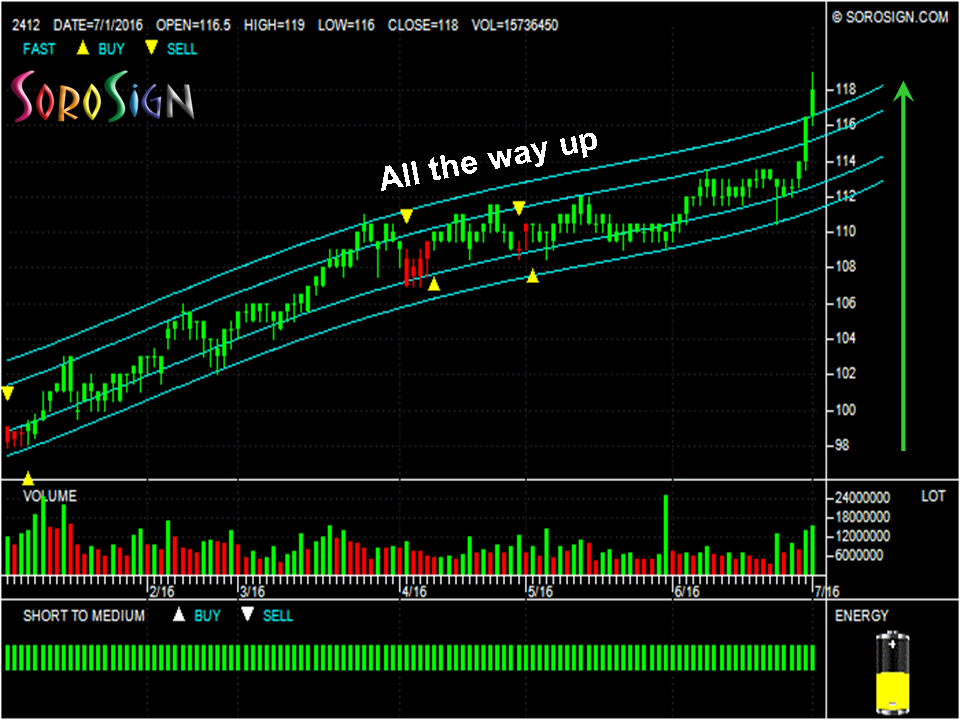 SoroSign short-term buy and hold method:
1) Blue OLA direction line upwards, forecasting the future up trend.
2) GREEN buy signal appeared, buy and hold until the RED sell signal appeared, then sell out.
Easy isn't it to make money?
Contact us NOW for more information at : 012-475 7723