To sell or withhold 100% rise purchased stock?
To sell a 100% profits' stock may result in its unpredictable price increase further; while withholding may unexpectedly lead to a sudden fall? What to do in a catch 22 situation?
Apply SoroSign chart as reference : Eonmetall Group Bhd EMETALL 7217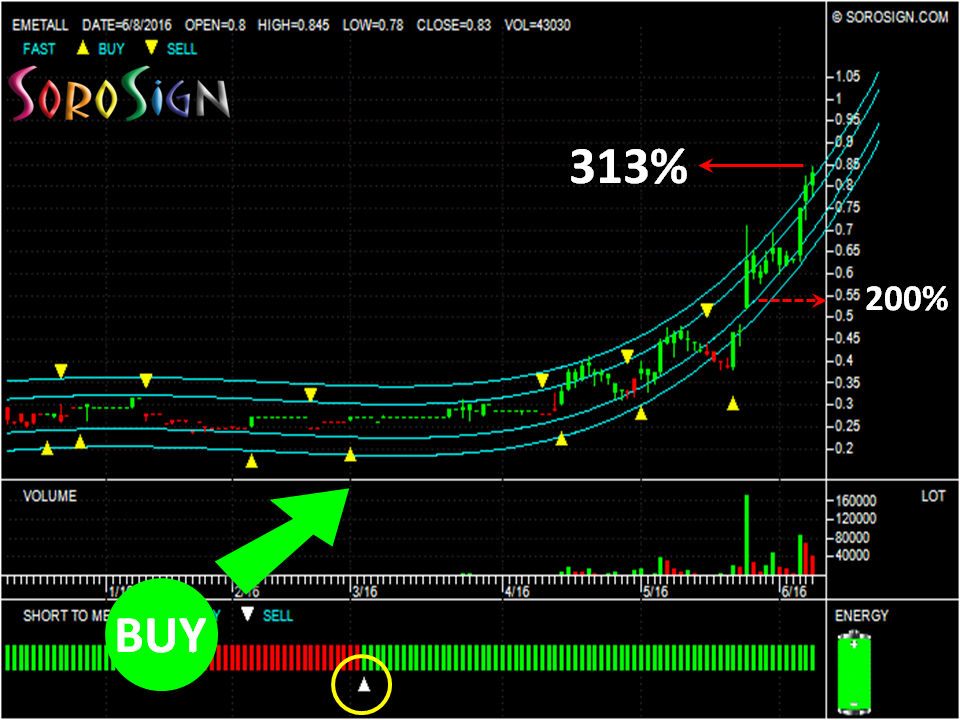 As shown in the chart, SoroSign's green buy signal (Short to Medium) premature appearance let you buy at low price in EMETALL. When the stock price rise to 100%, OLA trend line still show upwards and red sell signal does not appear in Short to Medium, you can continue to hold on to it.
According to the indicator of SoroSign, you not only earn 100% of the profits now, but also can get twice the returns.
When caught in a limbo, just follow SoroSign !
Contact hotline : 012-475 7723 / 04-891 3200