Secrets of winning in share market
Majority of people only know how to buy but are ignorant of the secrets in buying stocks in the share market.
Stocks cannot be purchased blindly.
It needs monitoring and analyzing market's sentiments in order to grab the opportunity to buy at low and sell at high.
Look at the following chart: Singapore stocks SPACKMAN ENTERTAINMENT GRP LTD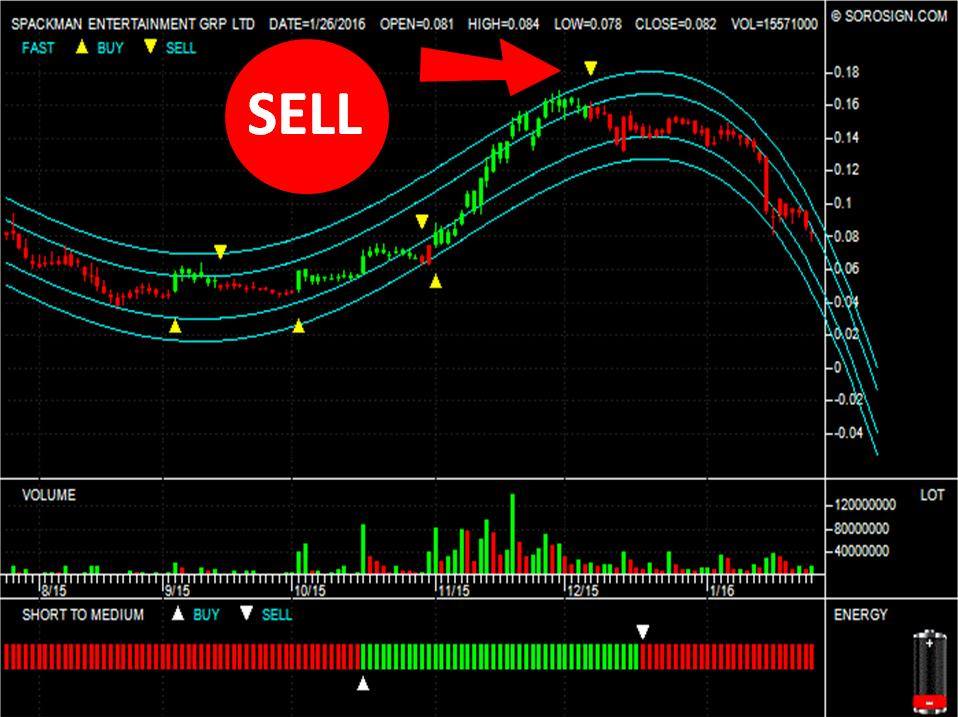 Are you still holding this stock?
The method we use is very simple:
Step 1: Blue Ola lines analyse the future stock's trend for you.
Step 2: Green Buy Signal (Short to Medium) appeared, Buy & Hold.
Step 3: Red Sell Signal ( Short to Medium) appeared, Sell.
In this way, you can avoid losses and earn more money in the stock market.
Eager to know more? Contact us NOW!