Problem is definitely come from stock investment method
Having involved in investment for so long, still experiencing more loss than win? Is investing so difficult or are you using the wrong the method?
As long as the correct investment method is applied, you will win more and lose less. Otherwise, it is time to use another method to invest.
Investment is made easy and simple by just following SoroSign method : Green Buy, Red Sell.
Please refer to the chart : Malaysia Stock Astral Asia Berhad (AASIA 7054)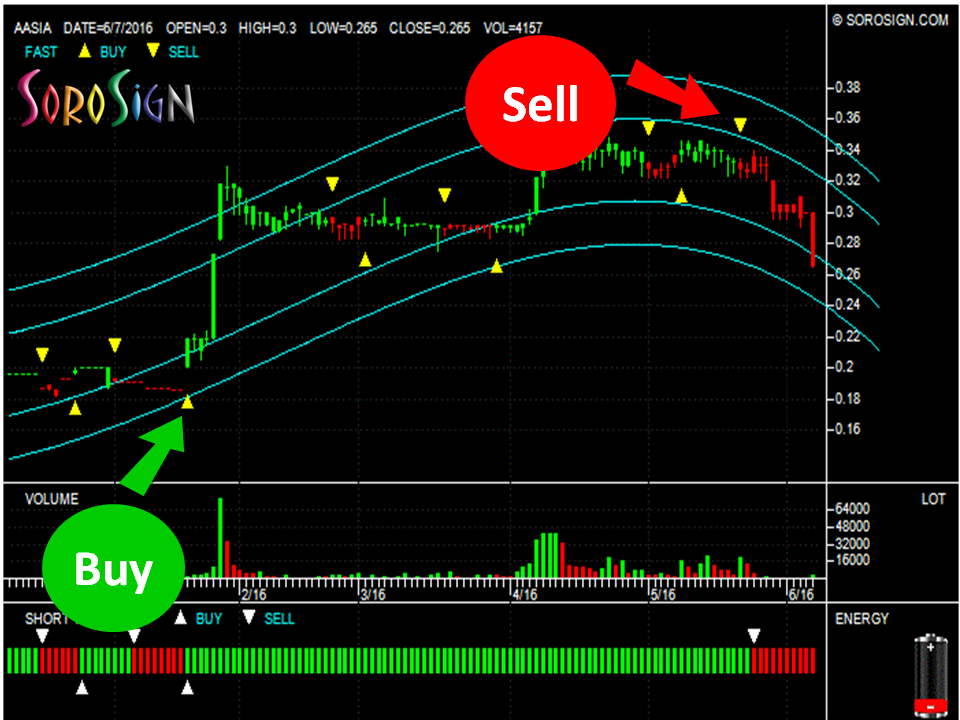 SoroSign buy – sell method :
1. OLA shown upward, – predict the future up trend.
2. GREEN buy signal (short to medium) appeared – buy and hold.
3. OLA trend line turn down,- predict the future down trend .
4. RED sell signal (short to medium) appeared – sell and profit-taking.
By using SoroSign investment software, investment becomes easy!
For further information, please call the Hotline : 012-475 7723 / 012-401 7723