Pre-emptive action on CITIC stock if knew earlier
There is a Cantonese saying: "If I knew earlier, I would not be a beggar".
What it is means is that, if only you know that an incident can happen; you would not be regretfully helpless. Similar to CITIC Securities Company Limited SH600030, if you have sold it earlier in May, you may not have to bear this losses currently.
Advice: If you wish to be successful, you've to change you way of investment.
China stock: CITIC Securities Company Limited (SH600030)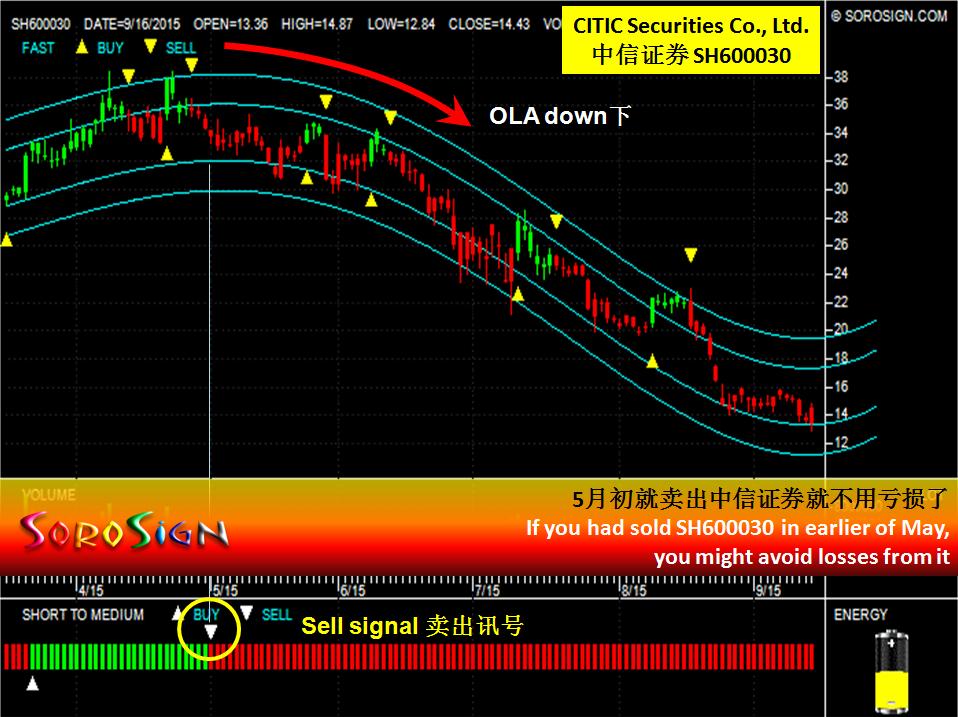 SoroSign clear guidelines:
Step 1: OLA blue lines turn down, indicate the future stock trend is declining.
Step 2: Red sell signal (Short to Medium) appears – sell.
If you have been using SoroSign investment software as your guidance, you would have reap profits and escape from this terrible losses. A double benefits!
Have no worries, it's not too late to start using our SoroSign Software NOW! There are still endless investment opportunities in the coming days!
Kindly email us if you have any inquiries on stock, Forex, Commodities or Futures.