MBSB: Withholding it does not necessary means profits
When the stock market is down, not all the good growth revenue or prospective companies' stocks price will rise, as it may still experience a fall.
Which means that if you insist on holding the falling stocks, the consequences can be disastrous.
To achieve a low-risk and high profits investment in the stock market, you must apply a shrewd investment strategy.
If your withholding stock can not help you make money, why retain it?
Perceiving that the stock price will rise again, may result in you running into a greater loss later.
Stock Analysis: Malaysia Building Society Bhd MBSB 1171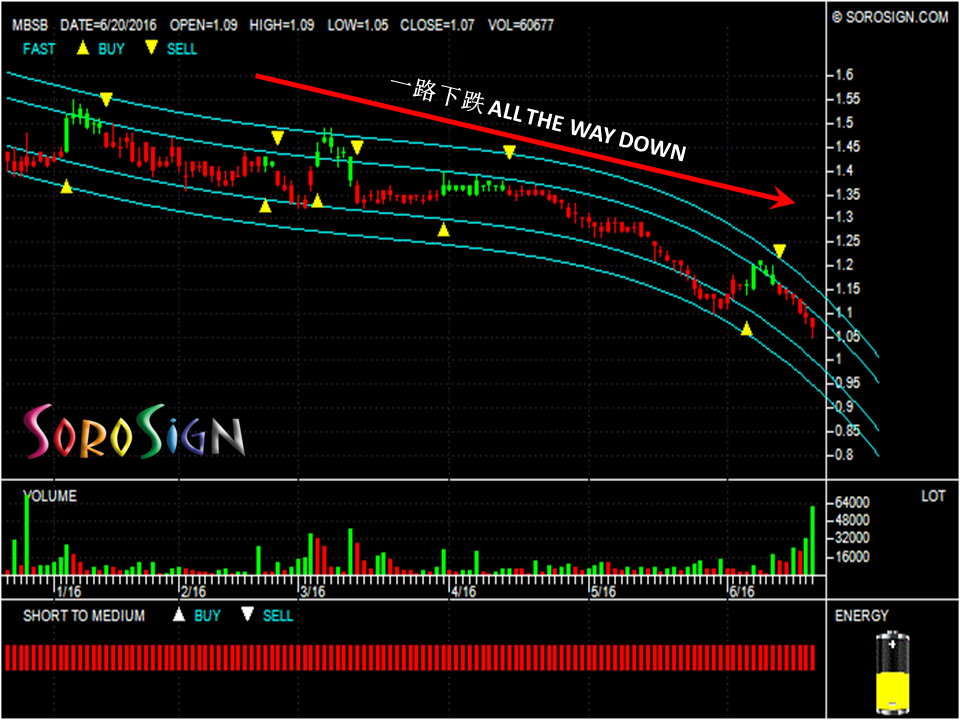 Try out this new method to create wealth:
Short To Medium's signals remains RED, do not enter the market.
After the stock has fallen at low, await the approach timing to bargain-hunt it!
Avoid buying at the higher price and withhold as it may result in substantial losses when it drops further.
After selling the stock prior to MBSB's stock signal turn from GREEN to RED, avoid approaching the market to avert unnecessary losses.
To win more in the stock market, you have to use the current advance investment strategy!
If you have any questions about Stock, Futures or Forex, e-mail us at: info@sorosign.com