Is HIAPTEK stock price high?
Do you notice that the volume of HIAPTEK have been skyrocketing in the past few days? If buy at this time, it is not overpaid doubled?
Is the price at the highest now?
The question here is: Do the investors understand the scenario or they are chasing high to buy? Or do they think that the price will go up even higher?
Investors commonly use chasing high method and they are not aware of the risks.
If you have a choice, why not buy at low? Well, SoroSign can help you.
Refer to the chart: Malaysia stock Hiap Teck Venture Berhad HIAPTEK 5072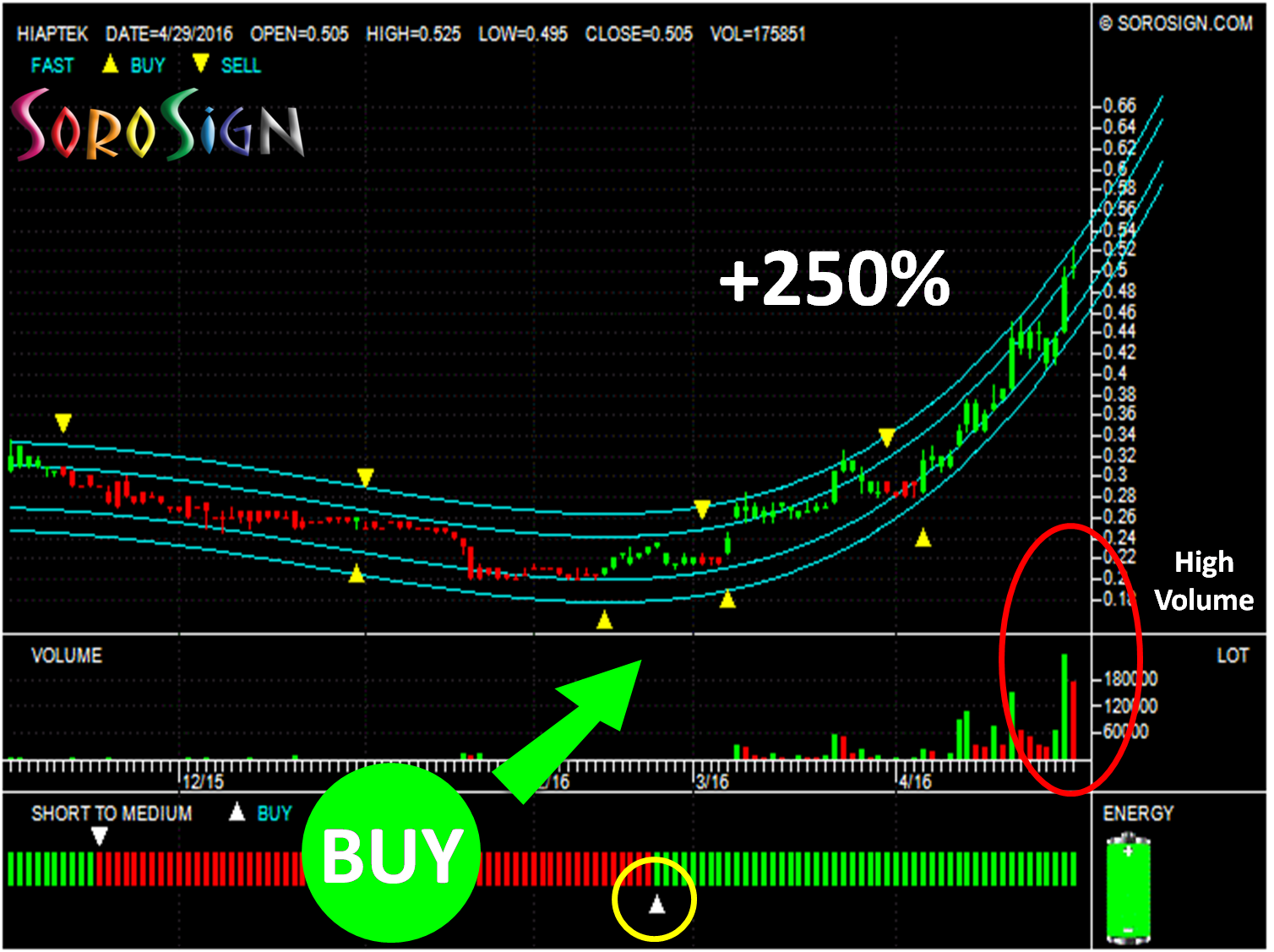 SoroSign green buy signal appeared at the end of February, if you have bought and withheld until now, the price would has risen about 250%.
You can make money easily from the stock market by using SoroSign. It helps you to avoid huge losses: advise you to buy earlier than others and as a result you earn more.
Investment is never too late and decisive action bring results.
If you need a good investment software, feel free to consult us at: 012-475 7723