Investing in stocks can generate free flow of income
Do you willing to work hard for 5 years to get a lifetime financial freedom?
While currently you have a steady income, you do need to create another source of income.
Investing in stocks to create another income is a good choice; do you want to have a try?
Do not rush to say no.
The method is simple …
Please refer the chart below: Malaysia Stock Scomi Group Berhad SCOMI 7158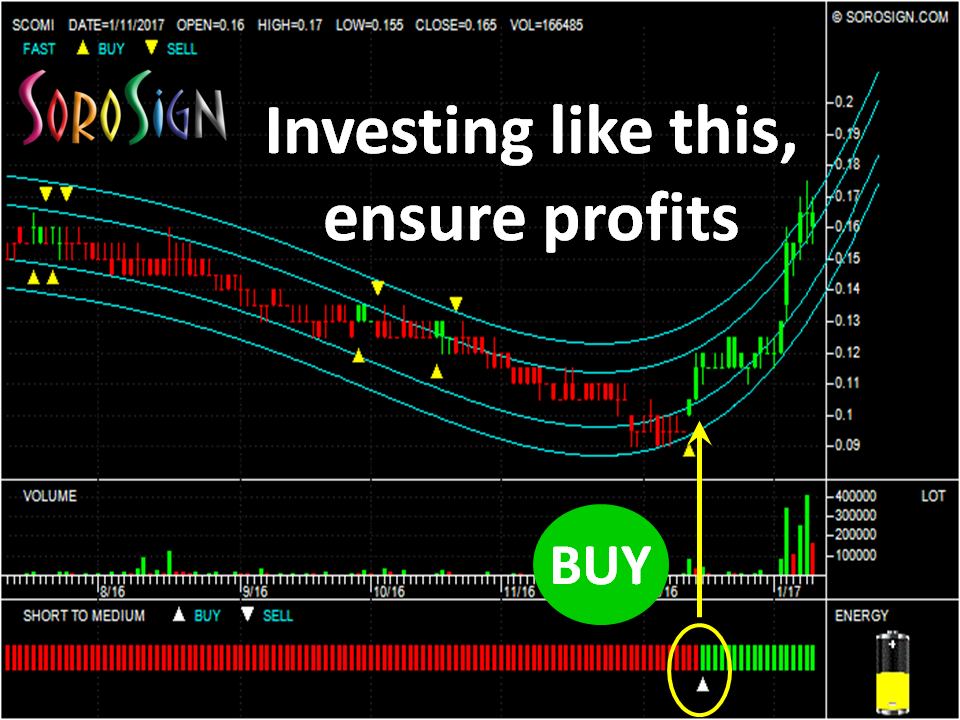 SoroSign's Short to Medium green buy signal appears, allowing you to buy at low prices.
SoroSign investment software usage:
# 1: OLA trend line up, predict the future trend upward.
# 2: Short to Medium buy signal appears, buy.
# 3: OLA trend line down, predict the future trend downward.
# 4: Red sell signal (Short to Medium) appears, sell.
Learn to invest to make more money.
Green buy, sell red.
Are you ready to try investment in stocks to generate free flow of income plan?
Kindly contact us if you have any enquiry on stocks, Forex, commodities and so on:
Contact : 012-475 7723 / 04-8913 200
WeChat : FatnRich
LINE : FatnRich
Facebook Fan Page : https://www.facebook.com/SoroSignInvestment
Scans the following QR code to follow our WeChat: