Interested in Stock Investment, but do not how to start?
To succeed in stock investment, the vital role is to enter the market earlier than others.
It is only wishful thinking without actions.
If you have zero knowledge on investment, the first thing you should do is to look for the "R.I.G.H.T." guidance to guide you to improve on your investment skills and knowledge.
Most smart investors possess a powerful tool to enable them to attain their goals and SoroSign is one of those powerful tools to success.
The chart below shows, the greater the trading volume; the higher the prices will rise in the market and people will keep on chasing this trading chances at high prices. Incidentally, the currently available SoroSign software has the functional ability to provide the early enter signals to it users to buy before the price goes up.
The ability of SoroSign to help investors to enter the market earlier than others is therefore the key winner!
Refer to the following chart: US Stock Cogentix Medical Inc (CGNT)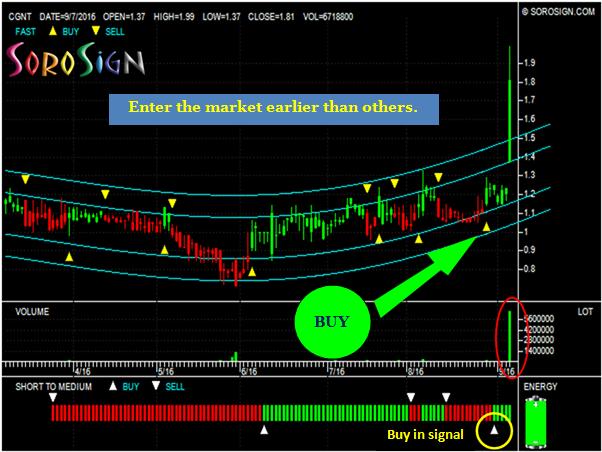 SoroSign is capable of helping users to reduce their investment risks and at the same time increase their profit earnings.
So, with SoroSign at hand, you can easily earn profits from the market.
For more enquiries, please do not hesitate to contact us at:
Hotline: 012-475 7723
Wechat: FatnRich
Facebook Fan Page: https://www.facebook.com/SoroSignInvestment