Buy Charoen Pokphand early before its rise; sustain it and add order to double profits
There are many ways to invest in stock. Some people choose to buy one lump-sum full lot and some in sub-lots. SoroSign not only provide you the way to buy low, but also the buying skills to catch and add order timing after the price adjustment.
Refer below for add order buying skills: Taiwan Stock Charoen Pokphand Enterprise Taiwan Co Ltd 1215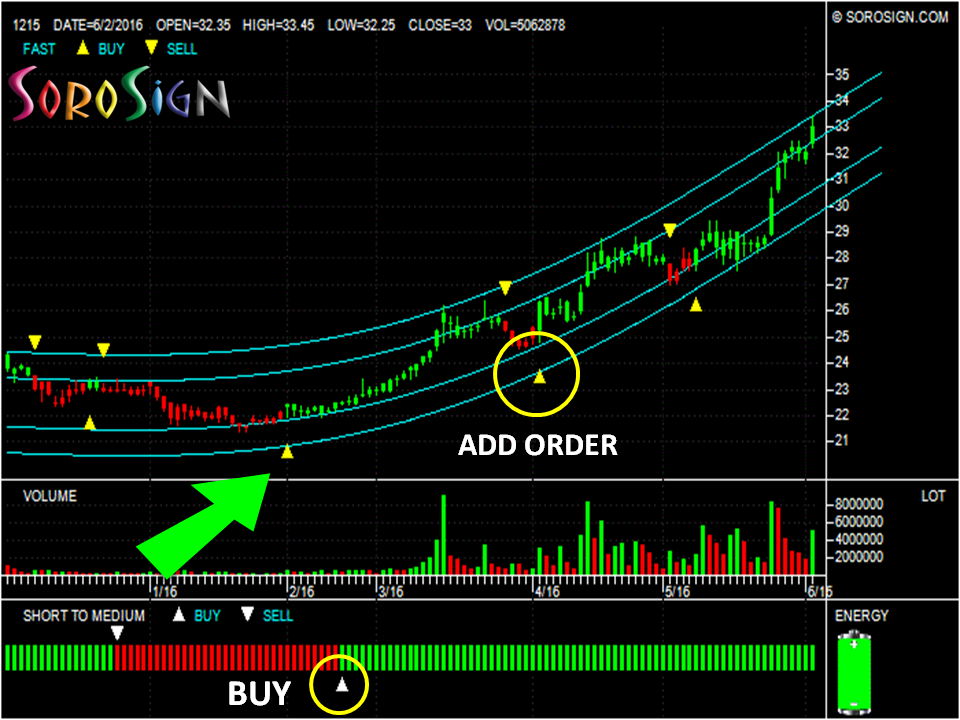 Add order buying tips:
#1: OLA show upward trend line, initial stage of stock to rise; green buy signal (Short to Medium) appears, allowing you to buy Charoen Pokphand at low.
#2: For investors who wish to add order after buy low to make more money. After the stock price pullback, basing on Fast's green buy signals, turning from red to green, add order. (On the condition that OLA still indicate its upward trend, Short to Medium signals remains green.)
P/S: It is advisable to use this add order method once only after buying in the stock during the rally trend to avert investment risks.
Could this be your dream favorite buying and add order skills?
Kindly private message us for more information:
WeChat: FatnRich
WhatsApp: 012-475 7723