Australian WOR shares regain favor
Since the last short term increased, WOR share price has been falling from $7.87 to $3, a drop of nearly 62%.
The stock decline continuously for 4 months, but in mid-February this year, it share price shot up to 170%.
Just within a month's period, it regains it previous four months decline. How can you seize this opportunity to bargain-hunt it?
Refer to the following chart: Australia stock WORLEYPARSONS LIMITED (WOR)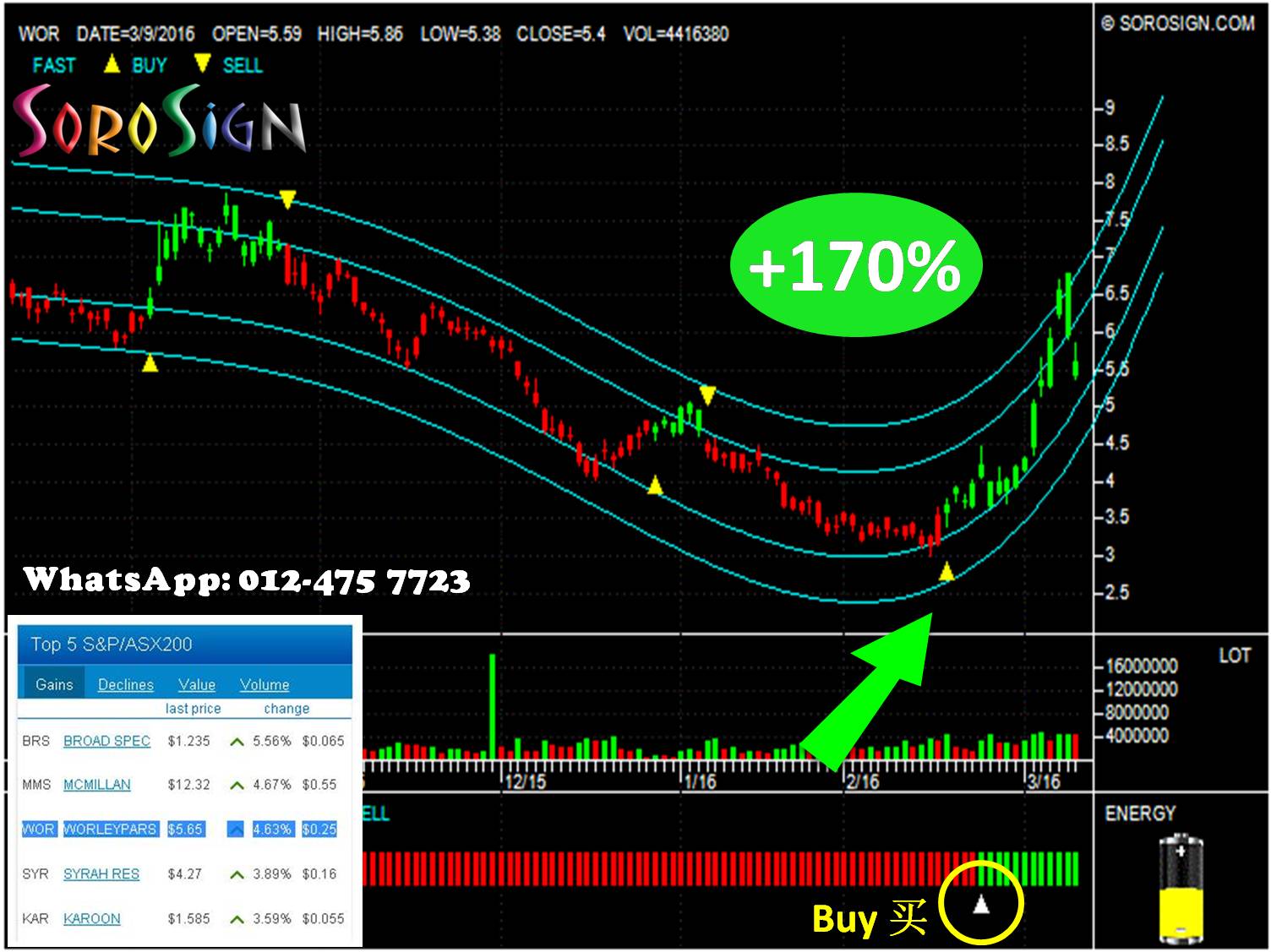 SoroSign Artificial Intelligence software usage guidance:
1. OLA trend line turns up, predict the future trends for you.
2. Green buy signal (Short to Medium) appears, followed the buy signal, buy and hold WOR stocks.
With such a simple chart, do you still need to follow other people complex footsteps (traditional analysis methods) ?
Interested to keep abreast with the latest trends of the investment market? Apply for SoroSign software now!
Call us now: 012-475 7723 / 012-401 7723