Gold: Money making method
Majority of people are fearful to invest in gold, as it encompasses the need to analyze many things. Gold futures are easy to buy and sell and this method can help you make money!
Mastering the gold trend is not a problem.
Short-term trading of gold by just following SoroSign FAST trading signal.
Refer to the following chart: Gold GC (XAUUSD)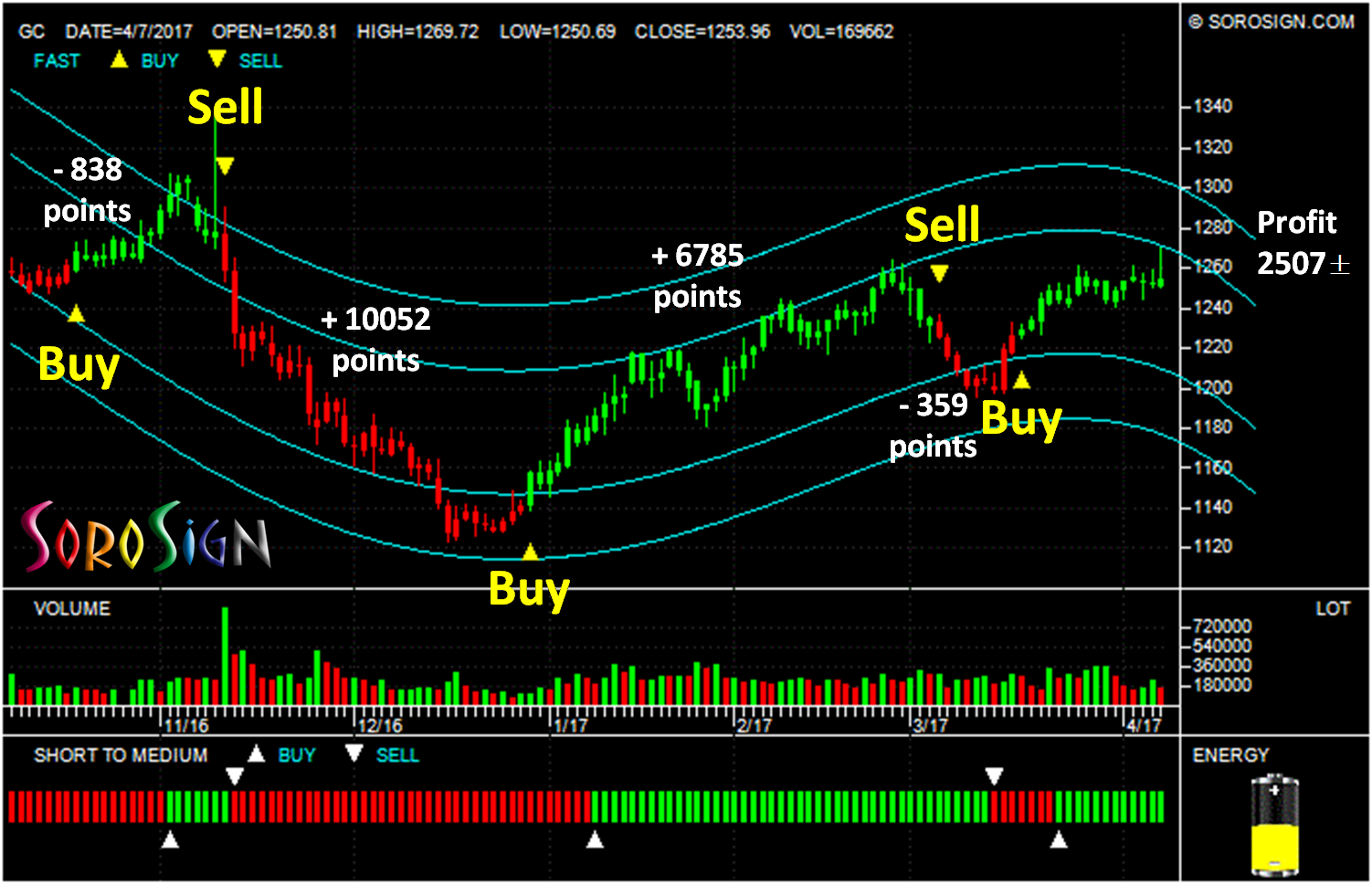 SoroSign FAST trading signals:
Forex and Commodities software charts will be updated at 7.00-8.00 am every trading morning. If green buy signal appears, buy; if red sell signal appears, sell.
It's so easy: green buy red sell. You can earn 18,147 points within six months.
If you only invest 0.10 lot size, you earn USD 1,814.70 extra income.
You just need to follow this few simple steps to make money: green buy red sell.
If you are still busy caught up with analyzing unnecessary things, is time to contact us NOW!
Kindly contact us if you have any enquiry on stocks, Forex, commodities and so on:
Hotline: (+6) 04 – 8913 200 / 201
Mobile: 012 – 475 7723
WeChat: FatnRich
LINE: FatnRich
Facebook: https://www.facebook.com/SoroSignInvestment
Scans the following QR code to follow our WeChat: