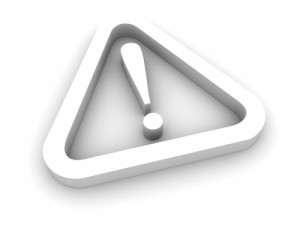 Privacy Policy
At Sorosign.com, we do all we can to protect your privacy. Information collected here about you is solely to process orders and to provide updates and information about new services related to Sorosign.com. Please read on for more details about our privacy policy.
What information do we collect? How do we use it?
When you order, we need to know your name, e-mail address, mailing address, credit card number, expiration date and verification number. This allows us to process and fulfill your order and to notify you of your order status.
We may also use the information we collect to occasionally notify you about important information, functionality changes to the Web site, new Sorosign.com services, and special offers we think you'll find valuable.
How does Sorosign.com protect customer information?
When you place orders or access your account information, we offer the use of a secure server. The secure server software (SSL) encrypts all information you input before it is sent to us. Furthermore, all of the customer data we collect is protected against unauthorized access.
Will Sorosign.com disclose the information it collects to outside parties?
Sorosign.com will not sell, trade, or rent your personal information to others. Also, Sorosign.com may provide aggregate statistics about our customers, sales, traffic patterns, and related site information to reputable third-party vendors, but these statistics will include no personally identifying information.
Our attorneys require us to add that Sorosign.com may release account information when we believe, in good faith, that such release is reasonably necessary to (i) comply with law, (ii) enforce or apply the terms of any of our user agreements or (iii) protect the rights, property or safety of Sorosign.com, our users, or others.
Disclaimer
This website has no regard to the specific investment objectives, financial situation or particular needs of any specific recipient. The website is created solely for informational purposes and is not to be construed as a solicitation or an offer to buy or sell any securities or related financial instruments. The securities described herein may not be eligible for sale in all jurisdictions or to certain categories of investors.
The information contained in this website is obtained from sources believed to be reliable but is not guaranteed as being accurate, nor is it a complete statement or summary of the securities markets or developments referred to in the website.
Readers should not regard the website and its contents as a substitute for the exercise of their judgment. Any opinions expressed in this website are subject to change without notice and Sorosign.com is not under any obligation to update or keep current the information contained in the website. Sorosign.com and its directors, officers and employees may not have an ownership position long or short at any time in the relevant securities or related financial instruments discussed in this website. In addition we never act as a principal for these relevant securities.
Securities, options, derivative products and futures are not suitable for all investors, and trading in these instruments is considered risky. Past performance is not necessarily indicative of future results. Clients wishing to effect transactions should contact their local sales representative. SoroSign.com accepts no responsibility whatsoever for any loss or damage of any kind arising out of the use of all or any part of this website and the information contained therein.
All rights reserved. No part of this website may be reproduced or distributed in any manner without the written permission of Sorosign.com. Sorosign.com specifically prohibits the re-distribution of this website and its contents via the Internet or otherwise, and accepts no liability whatsoever for the actions of third parties in this respect.
Terms of Use
All information provided by Sorosign.com is owned by or licensed to Welltodo Marketing Sdn Bhd and its affiliates and any user is permitted to store, manipulate, analyze, reformat, print and display the Sorosign.com content only for such user's personal use. In no event shall any user publish, retransmit, redistribute or otherwise reproduce site content in any format to anyone, and no user shall use any Sorosign.com content in or in connection with any business or commercial enterprise, including, without limitation, any securities, investment, accounting, banking, legal or media business or enterprise.
Prior to the execution of a security trade based upon the site content, you are advised to consult with your broker or other financial representative to verify pricing information.
The Sorosign.com content is provided to the users "as is." neither Sorosign.com nor its affiliates make any express or implied warranties of any kind regarding the Sorosign.com content, including, without limitation, any warranty of merchantability or fitness for a particular purpose or use. Neither Sorosign.com nor its affiliates will be liable to any user or anyone else for any interruption, inaccuracy, error or omission, regardless of cause, in the Sorosign.com content or for any damages (whether direct or indirect, consequential, punitive or exemplary) resulting therefrom.